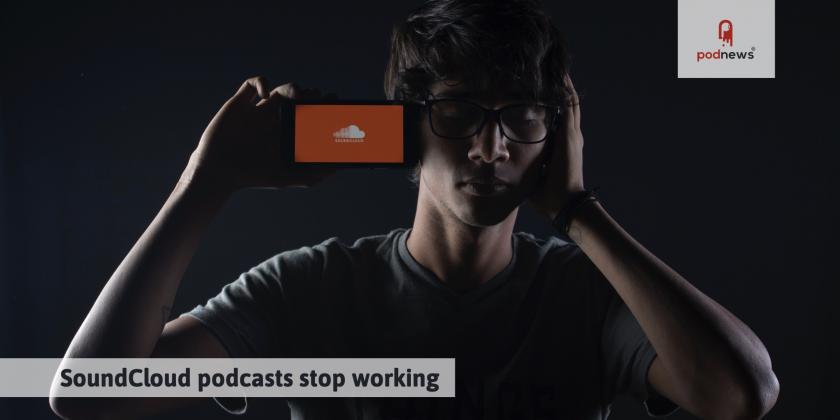 SoundCloud podcasts stop working
LISTEN
· · 3.3 minutes to read
Rumours
We hear that The Daily Wire has been actively looking for new podcast ad-sales partners for their network, which could be set to replace Cumulus Media. It has been suggested that yesterday's statement from Cumulus supporting the Daily Wire by pulling out of Podcast Movement could merely be to appease an important sales relationship.
Further - we've also been made aware that the majority of programming being promoted by Cumulus Media's Westwood One radio syndication company might be designed to communicate that it is a safe harbour for the far right.
So, perhaps, it's been suggested to us, the company's statement is merely marketing - and not, after all, the commitment to inclusion that it purports to be.
Moves and hires
Tips and tricks
Podcast News - with Lemonada Media

We want your insight
Paid content
MIDiA is currently fielding a survey for the podcast industry, networks, and podcasters and their teams (who are based in US and UK) to learn about their biggest priorities, challenges, and unfulfilled needs when using major streaming and podcast services.
Please help us by filling in this short 10-minute survey.
The results will be used to drive innovation towards developing a better, more effective experience for podcasters and their teams using streaming services — from release to data analytics, promotion and beyond. As such, this survey is your chance to share what you would like to see improved or changed about any part of the process.
Participants will also receive a FREE copy of MIDiA's report, Music creator survey, Q4 2021: Redefining success, normally priced at £3,000 excl. VAT. In addition, three lucky participants will each win $1,000 in cash from our prize draw.
Number one for podcasts - Sep 8
Pod Events - with Podcast Day 24 on Oct 4
Getting
the
five
latest
events
This section is continually updated. Data: Podevents. See more and add yours, free
Latest Pod Jobs
This section is continually updated. Data: Podjobs. See more and add yours, free