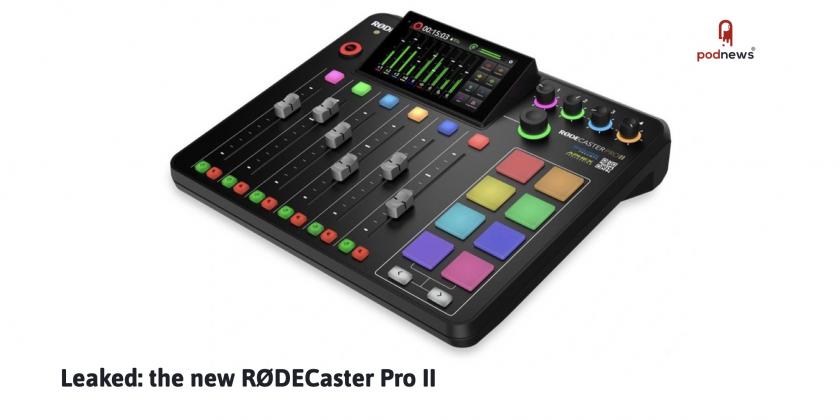 Leaked: the new RØDECaster Pro II
LISTEN
· · Updated · 3.7 minutes to read
RØDE is to release the RØDECaster Pro II, an updated mixer, according to a leak reported by Michael Sterling's Sterling Clear Audio. There's also an app planned for control of the sound pads. The product was listed on a New Zealand website for a short time; a full launch is likely within the next week.

In the US, Joe Rogan reaches at least twice as many people as the next most popular show, according to new data released by Edison Research. Describing what's popularly known as 'the long tail', President of Edison Research, Larry Rosin notes that "more than half of all the listening happening in the top thousand podcasts is happening in the top 100". It's the first of a new weekly email from the company.

YouTube is now the most popular podcast app in the US, according to new data from Signal Hill Insights. The data suggests that listeners prefer podcasts with video. The question was "Which of the following places do you use the most to access the podcasts you listen to"; YouTube got 24.2%, Spotify 23.8%, and Apple Podcasts got 16% (despite being unavailable on Android).
Tips and tricks - with SoundStack
Podcast News - with Lemonada Media
Pod Events
Getting
the
five
latest
events
This section is continually updated. Data: Podevents. See more and add yours, free
Latest Pod Jobs
This section is continually updated. Data: Podjobs. See more and add yours, free