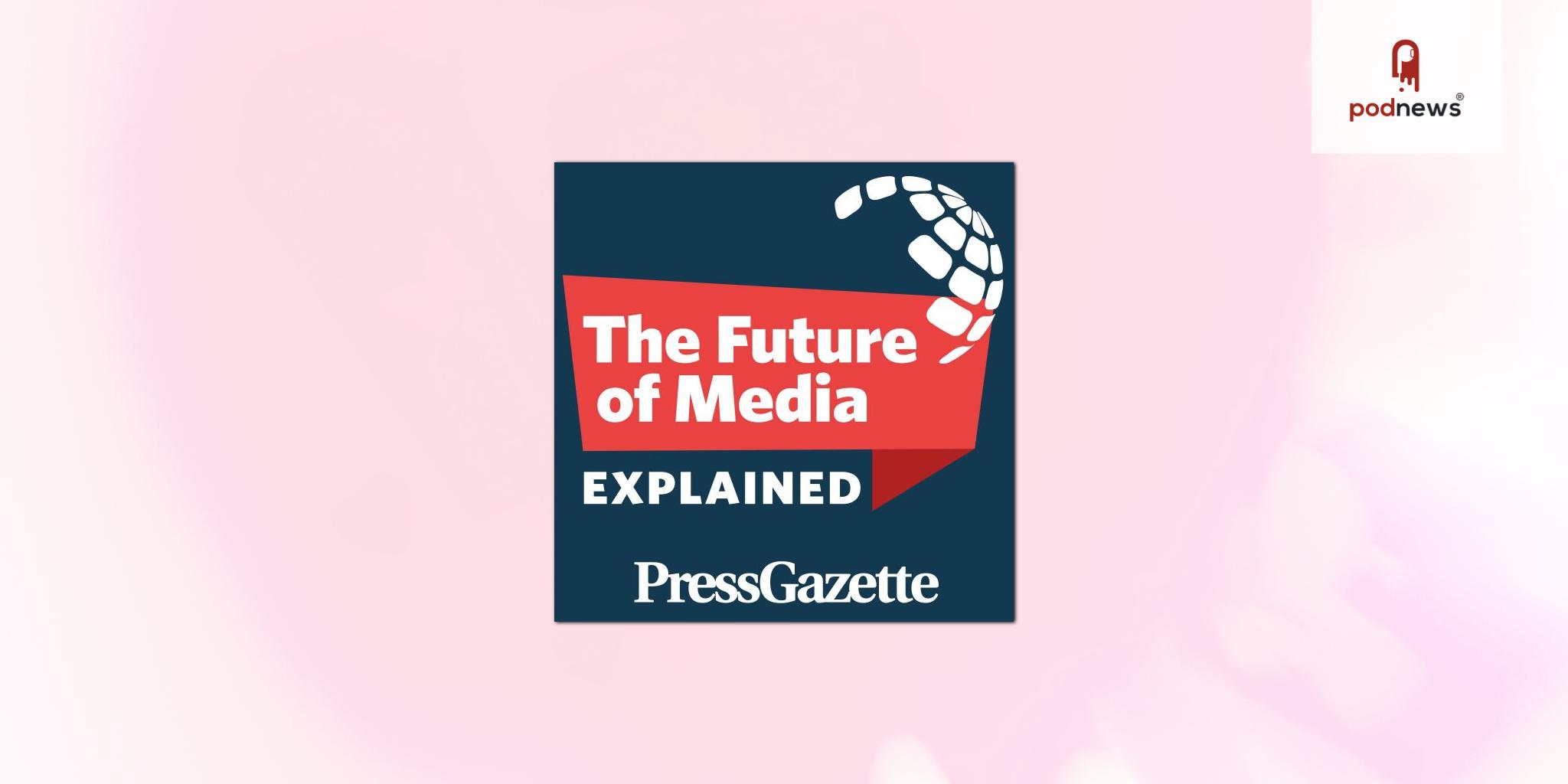 NEW PODCAST: The Future of Media, Explained – from Press Gazette
Press Release · London, UK ·
Press Gazette has launched a new weekly Podcast called The Future of Media, Explained.
Each week the podcast explains one topic or theme which news industry leaders need to understand if they are going to get ahead.
The first edition, called Winning at B2B, features an interview with one of the UK's most successful independent business publishers Mark Allen.
Future editions will look at NFTs, paywall strategies, publishing in the metaverse and more.
Hosted every week by Press Gazette editor Dominic Ponsford Future of Media Explained features a different member of the Press Gazette reporting team and an outside interview.
The podcast is produced by the award-winning New Statesman Media Group audio team and recorded at their in-house studio in Hatton Garden.
Dominic Ponsford said: "Our podcast is aimed media decision makers and top executives and aims to give them the information they need to run a successful news business in the digital age.
"It's got more personality and less formality than our main website news and features output. It also provides an opportunity to delve a bit a deeper and get to know some of the leading figures in the news industry better.
"We are enjoying recording it and I hope it will become a must-listen for anyone seriously interested in the media.
"Timed at around 25 minutes we hope each episode will leave listeners wanting more and we've tried to make them non time sensitive, so hopefully once you have heard one you will want to go back and listen to them all."
Press Gazette is published by the New Statesman Media Group.
Chris Stone, Executive Producer of podcasts and video for the New Statesman and the Group, said: "We've spent the past year building new audiences and developing profitable commercial strategies for our New Statesman podcasts. Now we have a strong production and business model to roll out on a slate of podcasts for the wider group."
"Press Gazette provide the best UK coverage of the business of news, and this show will be full of actionable insights for senior decision makers leading media businesses anywhere in the world."
Listen
This is a press release which we link to from our daily newsletter about podcasting and on-demand. This is reprinted verbatim; we may rewrite headlines and descriptions.
This page contains automated links to Apple Podcasts. We may receive a commission for any purchases made.