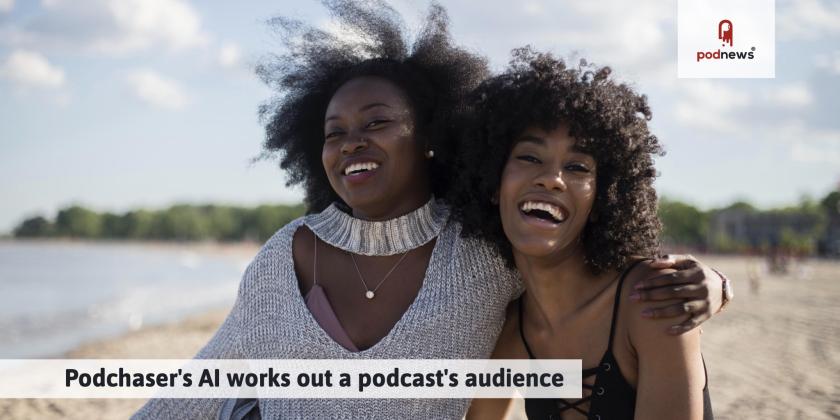 Podchaser's AI works out a podcast's audience
LISTEN
· · 1.7 minutes to read
Podcast News - with Airwave

From the Airwave Podcast Network:
History Tea Time
is a history podcast from Lindsay Holiday that spills the tea on history. This weekly show has just released an episode on Boudica, Iceni Queen of Celtic Britain.

In the
Podnews Weekly Review
tomorrow - we've exclusive data from Edison Podcast Metrics UK, as well as learning more about how the ranker works and what other data the team collects. Plus - wearing headphones might be damaging to your hearing: we speak to Q104.3's Shelli Sonstein who's been wearing headphones for fifty years.
Podnews
Edison Podcast Metrics
Podcast data for Sep 28
#1 in Apple Podcasts

New Heights with Jason and Travis Kelce (Wave Sports + Entertainment)

Economist Podcasts (The Economist)
#1 in Spotify

Hot Mess with Alix Earle (Unwell Network)

Comfort and Growth with Crystal Lim-Lange (Crystal Lim-Lange)
Over the last week, 208,858 podcasts published at least one new episode (down 0.1%). source
Events
Getting
the
five
latest
events
This section is continually updated. See more and add yours, free
Latest Jobs
This section is continually updated. See more and add your vacancies, free