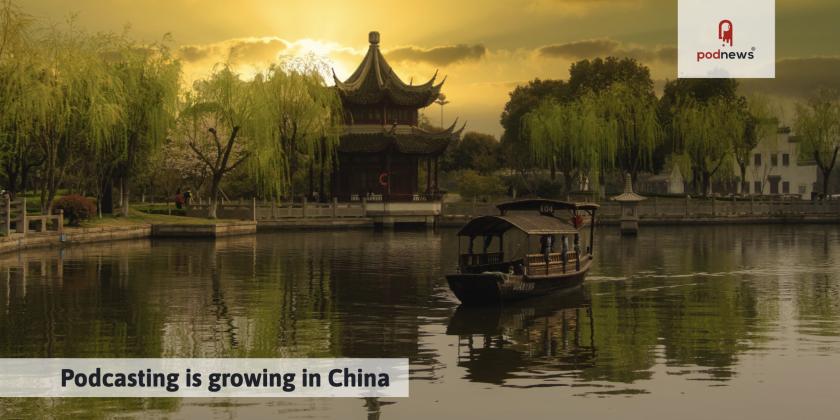 Podcasting is growing in China
LISTEN
· · Updated · 4.7 minutes to read
In Sounds Profitable with Claritas this week, Bryan Barletta suggests that transcripts should be mandatory in podcasts, and that the podcasting advertising industry should push for this to happen. You should subscribe.
There's a new #1 show in the Australian Podcast Ranker: SCA's Hamish and Andy top the chart. For publishers, ARN's iHeartPodcast Network Australia is still #1 for podcasts, but SCA is closing the gap.

What happens when you go exclusive? 2 Guys 1 Cup achieved 32,714 downloads in February's Australian Podcast Ranker; it went exclusive to SCA's LiSTNR in early March; resulting in the show dropping out of the Ranker entirely.

One of the two podcast rankers in France has published its March figures. There has been a 10% growth in downloads year-on-year; Choses à Savoir is #1 according to ACPM.

SBS has launched the first video podcast in Australian Sign Language (Auslan). The show, Our Deaf Ways, is a series by SBS and Deaf Australia about everyday life as a Deaf person, and launched today, which is Auslan Day.

In the UK, daily news podcast The Smart 7 is celebrating its second anniversary with 10m network downloads and a new show - The Smart 7 Deutsche Edition, which will launch in Germany on May 2.

Steven Goldstein has been teaching an NYU course about podcasting. He learnt that not everyone thinks podcasting is a road to riches; but students are "incredulous" that the music business has failed to figure out music licensing for podcasts.

Podcast saleshouse Podfront UK has been nominated for Sales Team of the Year at the Alf Awards. It has also received a nomination for Best Start-Up; production company Listen has also received a nomination. The awards are given on June 15.

Do branded podcasts work well for older audiences? JAR Audio suggests the data says… yes.

While CNN is available on basic cable in the US, fewer than 10,000 people are using the new paid CNN+ subscription service, reports CNBC. Axios reports cuts are coming. The product isn't available on Android TV, and only launched on Roku on Monday. (Something to learn for paid podcast subscriptions?)

How does Wise, a fintech company (which we use at Podnews for international payments), use podcast advertising? Cassandra LaPrairie is interviewed by NPR's Scott Davis at a RAIN Podcast Business Lunch today at 12pm Eastern.
Moves and hires
Podcast News - with Acast
Pod Events
Getting
the
five
latest
events
This section is continually updated. Data: Podevents. See more and add yours, free
Latest Pod Jobs
This section is continually updated. Data: Podjobs. See more and add yours, free
Comments via boostagram
To send us a comment, listen to this episode on a supported podcast app, and send a message using a "boost". It will appear here within ten minutes.