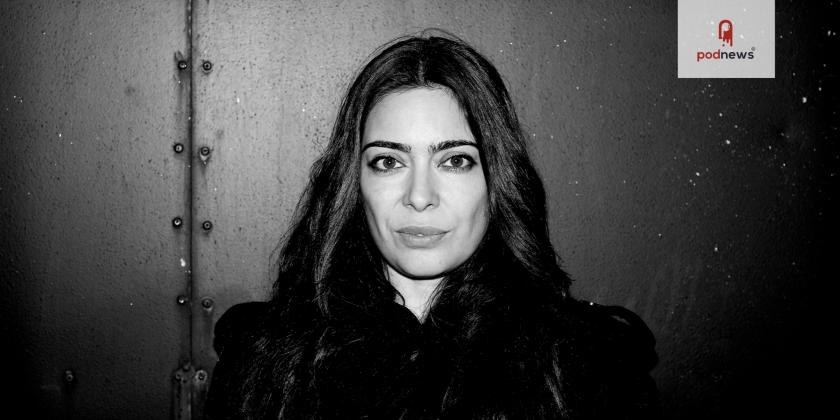 Aurra Studios announce The Line of Fire with Ramita Navai
Press Release · London, UK ·
Aurra Studios, the independent studio and podcast network delivering world-class original and acquired audio content to a global audience, today launch The Line of Fire with Ramita Navai.
The Line of Fire is hosted by Emmy and Robert F. Kennedy award-winning British-Iranian investigative journalist, documentary maker and author Ramita Navai, who has reported on conflict zones around the world for nearly two decades.
A breath-taking journey into the world of war reporting, The Line of Fire offers a unique insight into the life of journalists who cover war zones around the world, from internationally renowned reporters such as Clarissa Ward (CNN), Sam Kiley (CNN), Janine di Giovanni, and Stuart Ramsay (SKY) to the incredible stories of award-winning local journalists including Afghan reporter and filmmaker Shoaib Sharifi, and Iraqi journalist and documentary producer Mais Al-Bayaa.
In each episode Ramita invites her fellow journalists to share their experiences of covering conflict in some of the world's most treacherous war zones including Syria, Afghanistan, Iraq, and Ukraine. As they recount the life changing moments they faced death, they explore what it's taught them about themselves and the world, and how it's changed their perspectives on life.
Executive Produced by Richard Osman and Matt Raz, with producer Chris Scott (Sky News, CNN) the series is available on all major podcast platforms, with new episodes arriving every Wednesday.
Ramita Navai said, "Facing danger and the brutality of human nature has changed my perspective on life - and I realised this was true of so many of my colleagues. I had this idea of exploring the lessons learnt from their experiences - what it taught them about themselves, about life, and about the way the world really works. I wasn't expecting my guests to open up in the ways they did, and talk with such honesty and candour. At times painful, at times hilarious, I was floored by the stories each of them told. For every single one reacted differently to facing death - and they all have wisdom to share."
Executive Producer Richard Osman added, "I'm very proud to be the Executive Producer of this extraordinary new podcast. Such human stories from war reporters around the world. Very powerful, very moving, and, I hope, very important."
Mark Popkiewicz, CEO, Aurra Studios, commented, "Ramita is a member of a club that you or I cannot join. But working with her network and Ramita's extraordinary ability to seek out the story behind the story she offers us privileged access to the never shared before life changing experiences of some of the world's most experienced war correspondents and investigative reporters."
Listen
This is a press release which we link to from our daily newsletter about podcasting and on-demand. This is reprinted verbatim; we may rewrite headlines and descriptions.
This page contains automated links to Apple Podcasts. We may receive a commission for any purchases made.