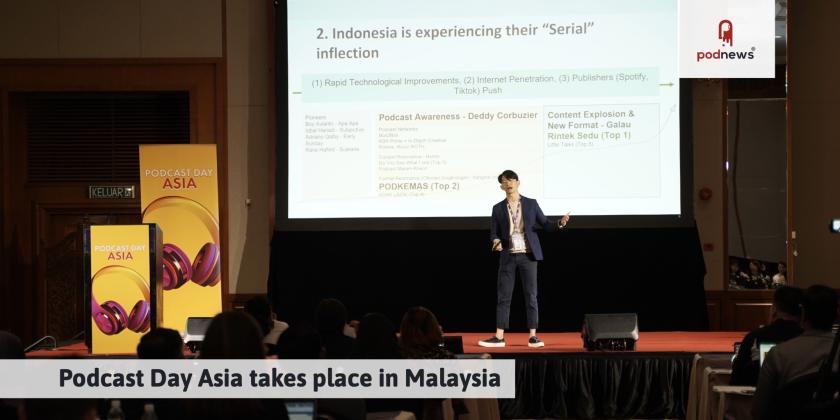 Podcast Day Asia takes place in Malaysia
LISTEN
· · 2.9 minutes to read
Canadaland
"Criminal gangs behind a rise in bombings and shootings in Sweden in recent years are using fake Spotify streams to launder money", is the unusual claim in Swedish newspaper Svenska Dagbladet. The article, reported in The Guardian, suggests that Swedish gangster rap is actually funding Swedish gangsters. Spotify says it has not found "any data or hard evidence that indicates that the platform is being used at scale in the fashion described".

Spotify Criminal

The Ambies are open for entry, with a special low price until Sep 15.

The Hot Docs Podcast Festival in Toronto released its full program. The first in-person Festival since 2019, the festival welcomes a slate of international and Canadian podcasts, including The New Yorker's Fiction Podcast, Articles of Interest, and Dinner SOS. It also hosts the Creators Forum on October 19 and 20, featuring top executives, producers and hosts from Acast, Bumper, Canadaland, CBC Podcasts, Condé Nast, HBO, Media Girlfriends, NPR, Pushkin Industries and more.

Acast Pushkin Industries Canadaland

PodcastOne is scheduled to start trading on NASDAQ today, as NASDAQ:PODC. It says it's the first and only podcast network to go public.

A new platform for UK podcasting talent is to be launched: called The Pod Guestlist, the service "will be a thriving hub for podcast promotion bringing together for the first time crucial parts of the industry." It launches next month, but applications are open now.

Emmy award-winning remote recording tool Cleanfeed has launched a new podcast landing page, explaining how the tool works with podcasters. (We use it for the Podnews Weekly Review).

Podnews

The winner of Acast's "Pod Power-Up" competition was Reprise, a plant-based activewear brand. The company wins $10,000 of podcast advertising.
Moves and hires
Podcast News - with Airwave

Part of the Airwave Podcast Network:
We all need a bit of
Useless Information
in our lives. For example: in 1970, one American TV channel voted to not allow
Sesame Street
to be shown, and it was banned - postponed, officially - for three weeks. Or, in 1935, one New York cab company wired up the horns of their cars to go on, permanently, as soon as they went over 35mph. If you find this interesting, this podcast is for you!

Podcast data for Sep 6
#1 in Apple Podcasts

Strike Force Five (Strike Force Five)

The Rest Is Money (Goalhanger Podcasts)
#1 in Spotify

Strike Force Five (Strike Force Five)

The Diary Of A CEO with Steven Bartlett (Steven Bartlett)
Over the last week, 200,833 podcasts published at least one new episode (up 2.6%). source
Events
Getting
the
five
latest
events
This section is continually updated. See more and add yours, free
Latest Jobs
This section is continually updated. See more and add your vacancies, free