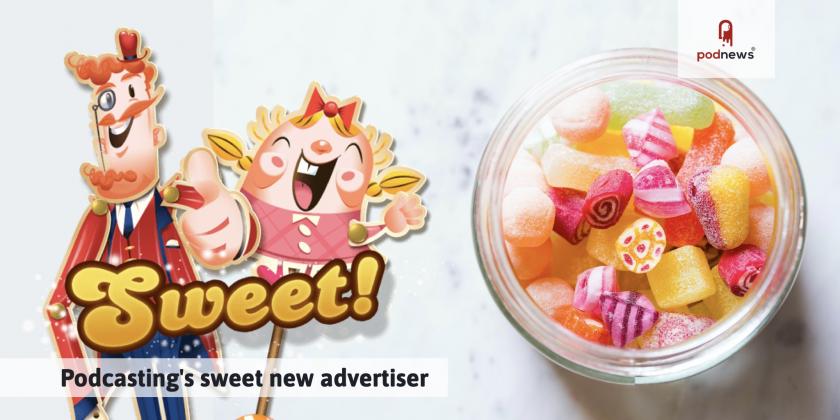 Podcasting's sweet new advertiser
BetterHelp remains podcasting's biggest advertiser, spending an estimated $8.2m according to Magellan AI. The biggest new advertiser was Candy Crush Saga, spending $992,000. Divine!

Anchor podcasts are unplayable in some podcast apps. Popular podcast app Overcast rushed out an update after files are "now being served as AAC in some way that breaks Apple's ExtAudioFile API," said developer Marco Arment, which "makes them unplayable in Overcast as downloads, but playable as streams". The fault in Anchor's audio also affects other apps. Arment tweeted more technical details; and added, in a tweet to Anchor: "It's been two weeks that you're serving malformed files, breaking media players, and losing the audiences of your customers. Do you care about this medium at all?" The company hasn't responded.

For new members, The Podcast Academy is offering a 50% discount if you use VOLUME22 as a discount code.

Thanks to Spotify, qualifying independent podcast creators can get in for free. Details here.
Moves and hires - with Pod People
Tips and tricks - with Podpage
Podcast News - with Quill
Adela from Podcast Brunch Club ran a podcast pitch party earlier today on Twitter Spaces. Listen to the Twitter Space here: and here were the shows pitched…
Pod Events
Getting
the
five
latest
events
This section is continually updated. Data: Podevents. See more and add yours, free
Latest Pod Jobs
This section is continually updated. Data: Podjobs. See more and add yours, free