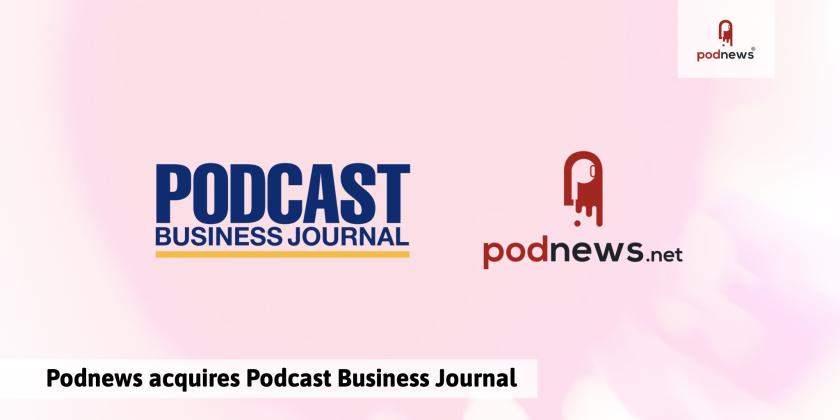 Podnews acquires Podcast Business Journal
LISTEN
· · 3.6 minutes to read
Twitter: After, well, everything - and following the lead from Eric Johnson, we will no longer link directly to Twitter from our newsletter stories. All links in our archive now redirect to Nitter, a privacy-respecting, non-censored alternative.
The Tech Stuff - with RSS.com and The Podcast Standards Project
Tips and tricks
Podcast News

In the latest edition of
Slate Money
, Felix Salmon, Emily Peck and Elizabeth Spiers talk about the podcasting economy and if the bubble has burst—or if it will soon.

Who Smarted?
has been
acquired by Glassbox Media.
The show says it's one of the top ranked, most downloaded and highest rated Kids & Family and Education for Kids' shows in the world, and comes out three times a week.

There's a crisis in the veterinary industry in Australia - a crisis that is killing the people who care for our animals.
Sick As A Dog
examines the mental health crisis in the vet profession. It shines a spotlight on the many challenges, but also explores the potential solutions that exist. The podcast was part funded through the Meta and the Walkley Foundation's public interest journalism fund.
Podcast data for Apr 10
Pod Events
Getting
the
five
latest
events
This section is continually updated. Data: Podevents. See more and add yours, free
Latest Pod Jobs
This section is continually updated. Data: Podjobs. See more and add yours, free