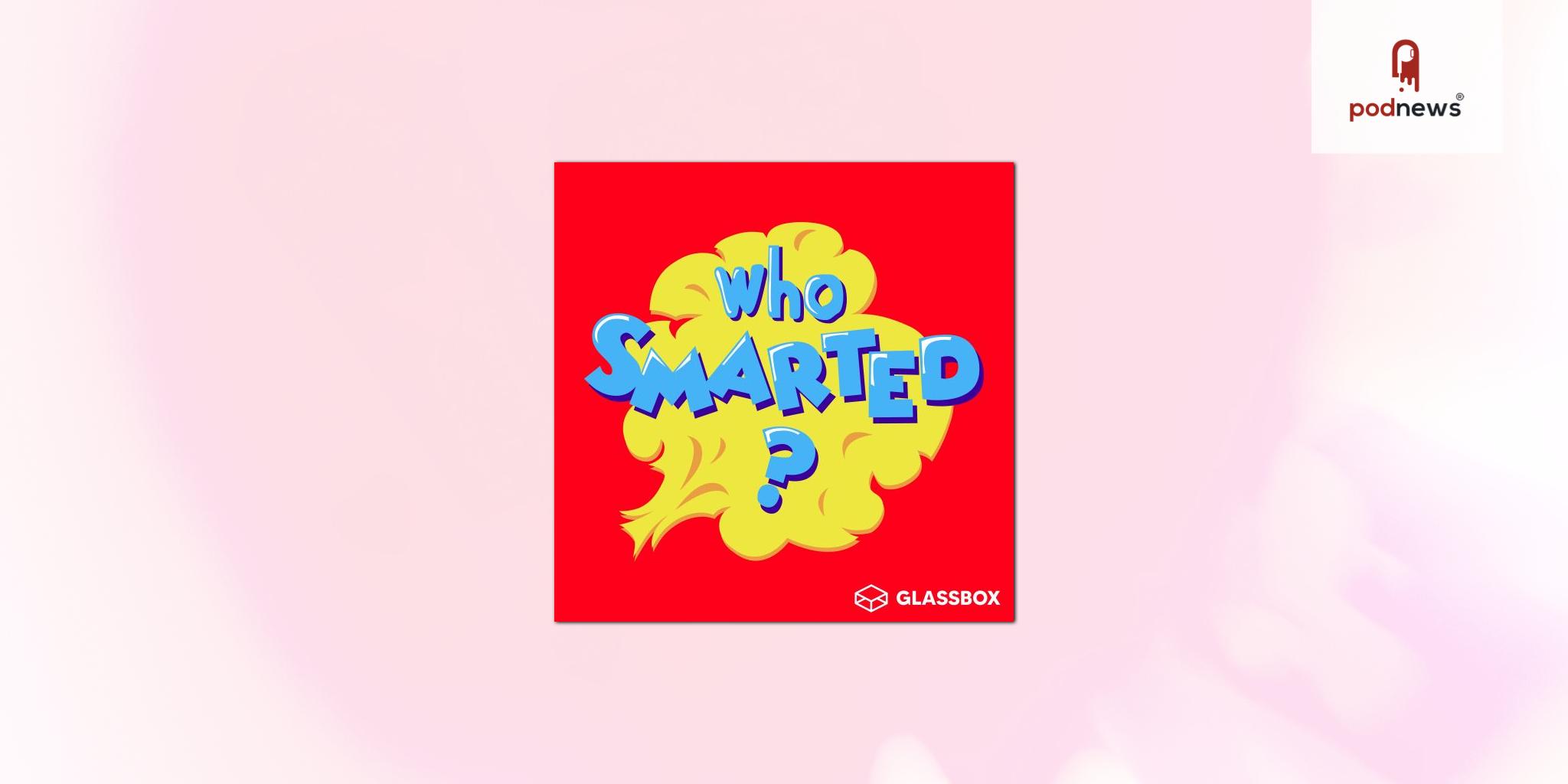 Glassbox Media acquires highest rated, top ranked kids podcast Who Smarted?
Press Release · New York, NY, USA · via Jive PR+Digital ·
Industry-leading podcast platform for top content creators and hit shows, Glassbox Media, has announced its most recent acquisition of the educational podcast called Who Smarted?. The podcast is co-created by Emmy Nominated producers Adam "Tex" Davis and Jerry Kolber, who also hosts the show as 'The Trusty Narrator'. Davis, the show's head writer is best known for screenwriting the cult classic film 'Just Friends' starring Ryan Reynolds, while Kolber was a producer on the original Queer Eye For the Straight Guy. Together, Kolber and Davis launched the Emmy Nominated show Brain Games for National Geographic and Netflix's hit kids science show, Brainchild. Using their experience making quality edutainment, they've helped Who Smarted? climb the charts to become one of the top ranked, most downloaded and highest rated Kids & Family and Education for Kids' shows in the world!
Airing three times a week, the podcast is the funniest audio-only and comedy-driven kids' show, offering a wealth of knowledge across science, history and technology - all without a screen. Targeting children ages 6-10, Who Smarted? is expected to hit 750K downloads this month alone, and will soon cross 10 million downloads since premiering just over two years ago; while Glassbox Media is on track to reach a major milestone of 12M total downloads across its platform.
"Our goal was to create a podcast that would make learning fun and funny for kids. Hearing how much kids, families, and educators love the show has been truly rewarding. And watching our numbers grow and grow each month has been nothing short of thrilling," said Jerry Kolber, Who Smarted? Co-Creator and Host. "Teaming up with Glassbox Media is a dream come true because it means we can now bring our educational content to even more families, empowering them to equip their children for success. It's an incredibly exciting time for us, and we can't wait to continue inspiring curious, young learners all over the world."
Who Smarted? offers children an opportunity to learn through humorous stories, interactive activities and games. The show specializes in science and history, presenting information in a way that is both entertaining and educational. Some of the most recent episodes include:
"As the market for educational podcasts continues to expand rapidly, shows like Who Smarted? are filling an evident gap in the market for high-quality, interactive content that makes learning fun," said David Segura, CEO & Co-Founder of Glassbox Media. "We couldn't be more excited to have Who Smarted? join the Glassbox family and are delighted to bring the captivating show to a younger group of listeners worldwide, helping kids of all ages to learn and grow in a fun and engaging way."
Glassbox Media has established itself as a trailblazer in the realm of digital content creation, particularly in its support of independent creators. With a strong focus on empowering creatives through a combination of innovative technology and strategic partnerships, Glassbox has become an industry leader in the field of the creator economy. By providing the resources and tools necessary for creators to share their stories and reach their audience, Glassbox has enabled countless artists to thrive in a competitive and ever-changing landscape. Whether it's through podcasts, mobile apps, or other forms of digital content, Glassbox is committed to helping creators achieve their dreams and make their mark on the world.
Listeners can subscribe to the Who Smarted? podcast on all major podcast platforms, including Apple Podcasts, Google, Spotify, Amazon, and Stitcher. For more information on Who Smarted?, visit https://whosmarted.com/.
Listen
This is a press release from Jive PR+Digital which we link to from Podnews, our daily newsletter about podcasting and on-demand. This is reprinted verbatim; we may rewrite headlines and descriptions.
This page contains automated links to Apple Podcasts. We may receive a commission for any purchases made.