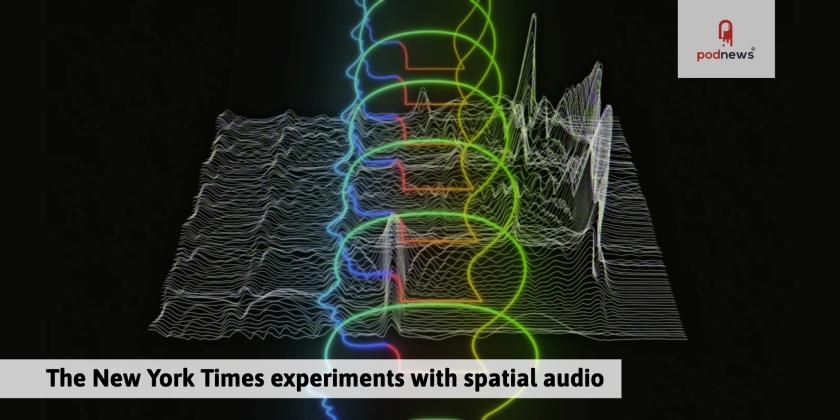 The New York Times experiments with spatial audio
LISTEN
· · Updated · 4 minutes to read
In Sounds Profitable with RedCircle
: The most important part about crafting a valuable podcast subscription offering is the connection between creator and listener. What can podcasters do to improve that relationship and find what works best for both parties?
Moves and hires
Tips and tricks - with Blinkist: powerful ideas in fifteen minutes
Podcast News - with CBC Podcasts
CBC Podcasts is excited to reveal our first batch of 2023 launches later today…follow us on Twitter, Instagram or Facebook to stay in the loop. Happy Holidays from your friends at CBC Podcasts!

Money with Ben and Pete
is a brand new show from Hope 103.2, a Christian radio station in Melbourne VIC, Australia. The show is your weekly pay-off of fun, financial banter. From the World Bank to your wallet, superannuation to stewardship, Ben and Pete lay bare the profit, loss and real balance sheet of wherever money intersects with us all.

New from The E.W. Scripps Company,
Verified: Full Disclosure
is the story of what happens when US law enforcement officials routinely fail to track dishonest and disreputable police officers, disclose their misconduct in criminal cases and hold them accountable. It launched yesterday, and has produced a public, searchable database of dishonest police officers.
Podcast data for Nov 30
Pod Events
Getting
the
five
latest
events
This section is continually updated. Data: Podevents. See more and add yours, free
Latest Pod Jobs
This section is continually updated. Data: Podjobs. See more and add yours, free