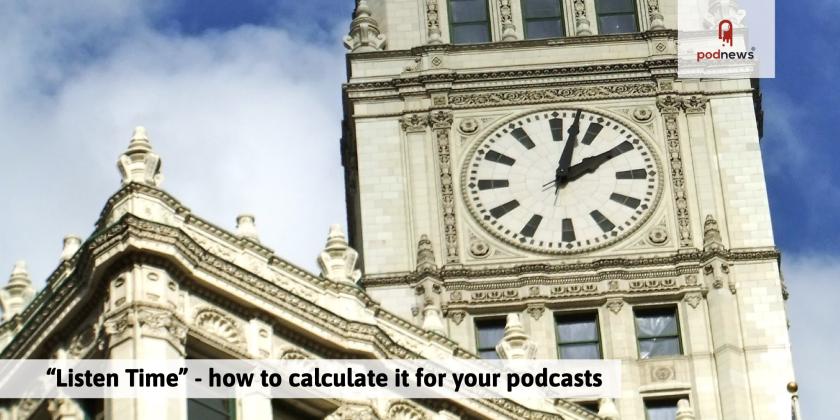 "Listen Time" - how to calculate it for your podcasts
LISTEN
· · 4.2 minutes to read
Below: images of the YouTube podcast test that we reported on yesterday.
Moves and hires
The YouTube Podcasting Features Test
Yesterday, we reported on a test for some podcast creators on YouTube. We've found someone with access to it; here is an anonymised version of their view: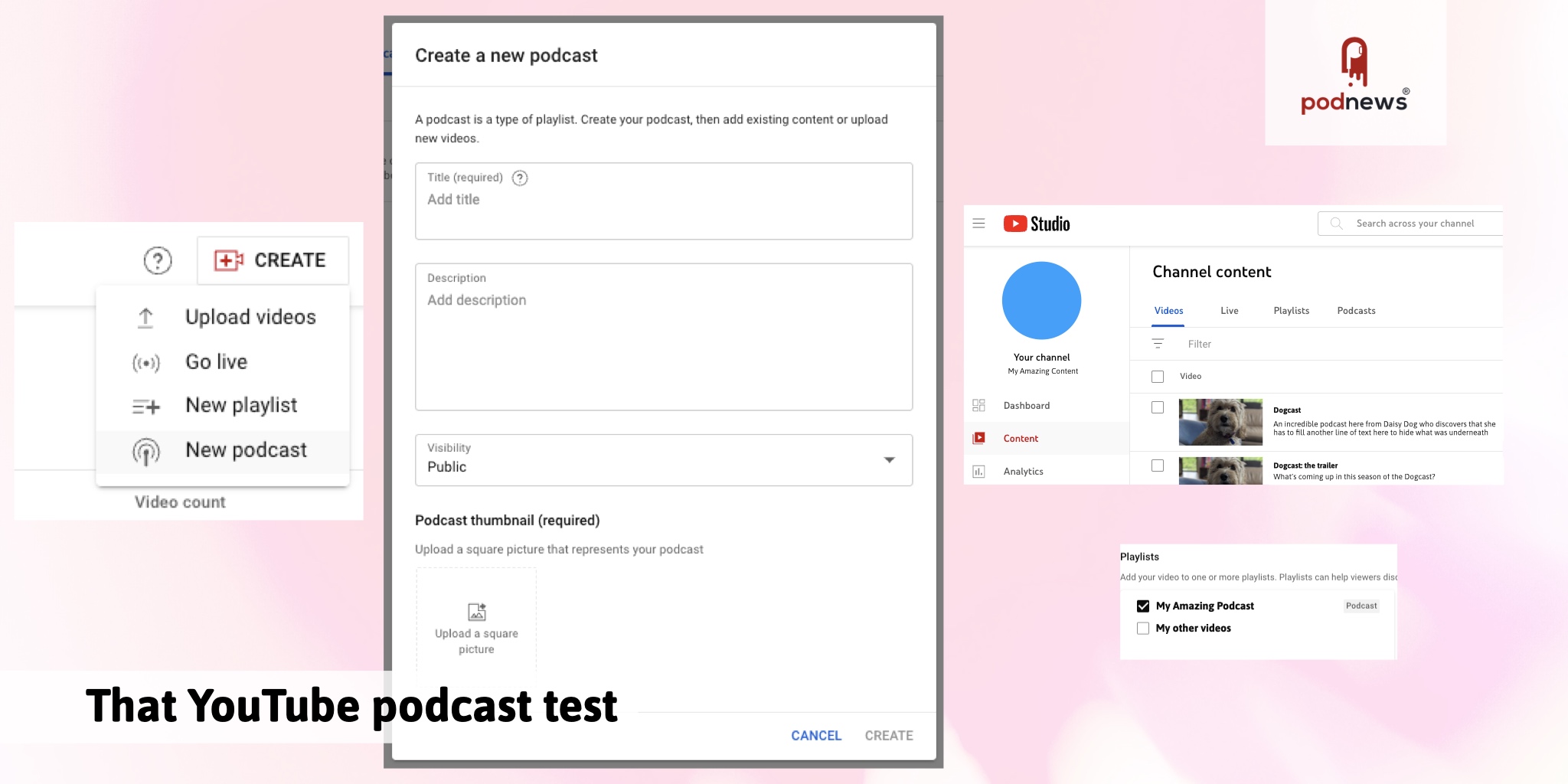 On the left - the new "create podcast" link goes to a dialog box that explains: "A podcast is a type of playlist", and lets you make a new playlist. Unlike a normal YouTube playlist, this dialog asks for a square thumbnail image (the standard for podcasts).
Some playlists in YouTube are already marked as "podcasts", including the Podnews Daily. We assume this has been a manual process until now. We haven't been asked to set a square image, though.
On the right - playlists that are marked "podcast" are now marked as a podcast. Meanwhile, there is another tab for "podcasts" under "Channel Content", which may have some form of analytics in there, like the video tab does.
However, creators still need to upload a video file. It isn't pulling from RSS at all. This means programmatic ads or any form of dynamic monetisation won't work; though we do know that YouTube is selling audio ads in some territories already for their YouTube Music product. You might expect them to share revenue with podcast creators in the same way they currently do with video producers (if you're large enough).
If we were to speculate, we'd guess that the same kind of playback experience as on YouTube Music, where you can select the audio or the video, might be what's coming.
YouTube could make RSS versions of podcast audio available everywhere for free (much like Anchor does), and pull visitors to YouTube to watch the video version. As a customer acquisition tool, this would drive usage of YouTube, and allow them to sell audio ads off-platform, perhaps.
But all this is just a guess; and until YouTube communicates more (or, indeed, anything) we'll be in the dark.
Kai Chuk is scheduled to speak at the Hot Pod Summit on Feb 23.
Tips and tricks - with Podcast Movement Evolutions
Podcast data for Feb 21
Pod Events - with Radiodays Europe 2023
Getting
the
five
latest
events
This section is continually updated. Data: Podevents. See more and add yours, free
Latest Pod Jobs
This section is continually updated. Data: Podjobs. See more and add yours, free