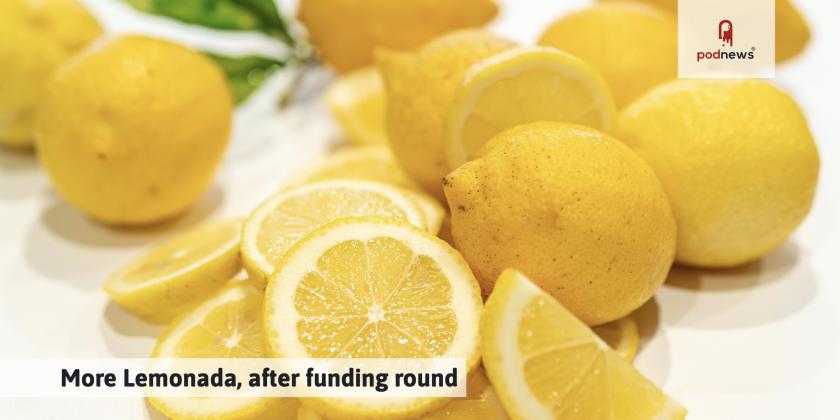 More Lemonada, after funding round
LISTEN
· · 5.5 minutes to read
Moves and hires - with Pod People
Tips and tricks - with Podpage
Podcast News - with Quill

Produced by Quill:
The Great Indoors
How has technology changed around the world? Join Matt Roberts from Amdocs as he discusses how human technological adoption habits are evolving as a result of the COVID-19 Pandemic, and how we're rediscovering the magic of technology as a necessary result of being indoors.

Sh**ged Married Annoyed
has renewed with Acast with a multi-year extension. The show boasts 150 episodes, a record-breaking live arena tour (selling out London's O2 Arena and Wembley SSE Arena in London alone), a Sunday Times No. 1 best-selling book and an upcoming BBC TV show. -
read more

Meet Cute's new talk show podcast,
The Rom-Com Room
, features rom-com connoisseurs Kendra Okereke and Mercedes Gonzales Bazan, who unite each Friday to nerd out about their favourites, their love-to-hates, and every crush and rom-com in between. It's new today.
Spotify Open Access
We noted yesterday that despite Acast being promoted as a launch partner for Spotify Open Access in July last year, their new Acast+ product does not support it.
Perhaps we should add Spotify Open Access to our list of things announced by Spotify that haven't launched yet.
Pod Events
Getting
the
five
latest
events
This section is continually updated. Data: Podevents. See more and add yours, free
Latest Pod Jobs
This section is continually updated. Data: Podjobs. See more and add yours, free