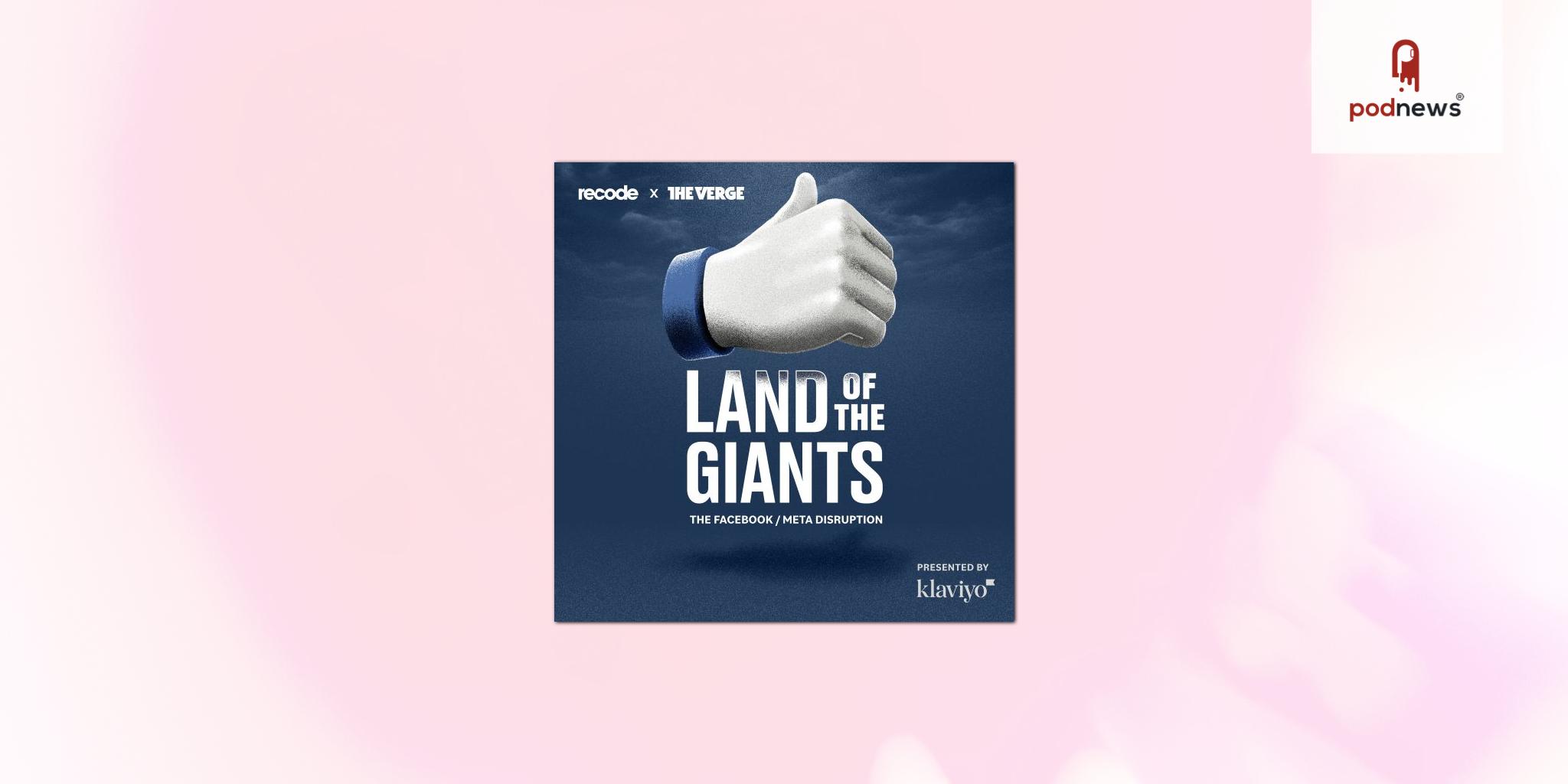 CNN+ To Premiere Land of The Giants: Titans of Tech, a CNN Original Series Coming To The New Streaming Service
Press Release · New York, United States ·
CNN+ will premiere Land of the Giants: Titans of Tech, a new CNN Original Series produced by Vox Media Studios, about the biggest and most important technology companies of our time. The new series will debut exclusively on CNN+, the much-anticipated streaming subscription service that is set to launch in spring 2022 and will contribute to CNN+'s slate of original, on demand programming from the award-winning and critically acclaimed group at CNN Original Series and will be available at launch.
Land of the Giants: Titans of Tech investigates the meteoric rise of Meta (formerly Facebook), Apple, Amazon, Netflix, and Google. Based on the Land of the Giants podcast from Recode by Vox and the Vox Media Podcast Network, this timely documentary series explores the full and complicated history of these organizations, from their humble beginnings to their present-day standing as global powerhouses. Combining rarely seen archival footage and exclusive interviews from experts and tech insiders, this five-part series illuminates new insights in their origin stories with a focus on their iconic founders: Mark Zuckerberg, Steve Jobs, Jeff Bezos, Reed Hastings, Larry Page and Sergey Brin. Exploring every twist and turn, audiences will witness the dramatic evolution of these corporate behemoths from the underdog to the top dog.
"We are excited to adapt Recode's popular franchise and bring Land of the Giants to CNN+ to show how big tech and its leaders impact our daily lives on an individual and global level," said Chad Mumm, SVP and Head of Entertainment for Vox Media Studios.
The technologies created by Meta, Apple, Amazon, Netflix, and Google have transformed modern society, forever altering the way we communicate, shop, date, work and think. But at what cost? Over this season, Land of the Giants: Titans of Tech will answer this question through a careful exploration of the current controversies surrounding these tech giants, pondering what the future holds for them — and for the world at large.
"As we expand the CNN Original Series footprint to our new streaming service, we continue to invest in dynamic and thought-provoking programming," said Amy Entelis, EVP for Talent & Content Development, CNN Worldwide. "We are excited to partner with Vox Media Studios on this captivating deep dive into the key players in Silicon Valley and look forward to sharing with CNN+ subscribers at launch."
Executive producers for Land of the Giants: Titans of Tech are Dave Rivera, Emily Anderson, Chad Mumm, and Mark W. Olsen for Vox Media Studios; Peter Kafka and Samantha Oltman for Recode by Vox; Nishat Kurwa and Marty Moe for Vox Media Podcast Network; and Amy Entelis and Lyle Gamm for CNN Original Series.
More information about CNN+ lineup will be available in the weeks to come. Set to debut in Q1 2022, announcements made to date about CNN+ can be found via the CNN Press Room.
Listen
This is a press release which we link to from our daily newsletter about podcasting and on-demand. This is reprinted verbatim; we may rewrite headlines and descriptions.
This page contains automated links to Apple Podcasts. We may receive a commission for any purchases made.