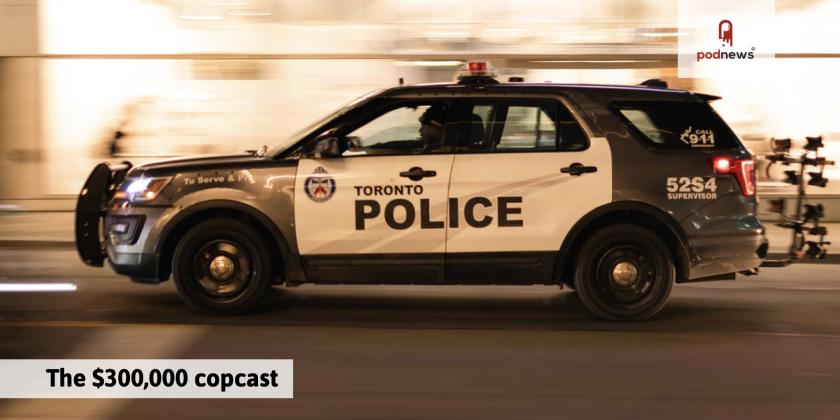 The $300,000 copcast
LISTEN
· · Updated · 4.3 minutes to read
Canadaland
Swell AI
Spotify has a new investor. San Francisco-based ValueAct Capital Management is reported to be an "activist investor" keen to see Spotify cut costs; the level of investment isn't yet clear.

Spotify

YouTube's Head of Podcasting Kai Chuk is to speak at next week's Hot Pod Summit in Brooklyn NY, USA. Ariel Shapiro "will be doing a short interview with Chuk about how YouTube plans to leverage its position as the top streamer of podcasts". YouTube took part in a number of large events last year, but didn't make any announcements; and features in a leaked document shown to publishers last March have yet to materialise.

YouTube Hot Pod

LiveOne, the owner of PodcastOne, released a quarterly financial report. Ad revenue grew by 3% to $26.1mn in the nine months ending Dec 31; PodcastOne is the bulk of this revenue. The company will spin out PodcastOne before the end of March.

The Women in Podcasting Network is celebrating more than 9,000 members across social media. The network has its own podcast, the Women in Podcasting Show, which shares insightful stories and experiences from women podcasters.

AdLarge has added the PodCo Network to its portfolio. The LA-based company produces a number of rewatch shows, hosted by stars from Disney and Nickelodeon.

The Australian Podcast Ranker for January was released. SCA's LiSTNR claims number one, while ARN's iHeartPodnews Network Australia also claims number one. SiriusXM (represented by LiSTNR) reached #2 in the publisher list, despite making no shows in the country.

Podnews SiriusXM LiSTNR

Қазақстан подкасттары is a catalog and aggregator of Kazakh podcasts. It's run by Yeldar Kudaibergenov, who was interviewed by the Ұлан newspaper in 2020 about podcasting in Kazakhstan.
Thank you to Fireside for becoming our latest supporter. Fireside offers powerful podcast hosting & analytics - by podcasters, for podcasters, since 2016. We're grateful for their support: it enables us to take on more projects like our restoration of the Trade Secrets feed. You, too, can support us.
Podnews
Tips and tricks - with Podcast Movement Evolutions
Don't stay in your podcast studio, says Nick Hilton. At a Radiodays Europe conference more than a decade ago, RAI's Filippo Solibello made the same point: that studios are a confining space, not ideally suited for the best stories.
Podcast News


The Last Soviet
tells the fascinating story of a cosmonaut who was stranded in space for 313 days when the Soviet Union collapsed. The show is hosted by Lance Bass, who - like the subject of the story, cosmonaut Sergei Krikalev, is a trained astronaut, certified by the Russian Space Program. The highly produced narrative podcast is produced by Kaleidoscope, and iHeartPodcasts.

Mugshots
is a brand new show from the acclaimed and dogged journalist Michael Crick, known to UK TV viewers of Newsnight, BBC News and Channel 4. The show looks closely at some of the individuals who are shaping our world; Vladimir Putin is to come, but he starts with Paul Dacre, the former editor of the
Daily Mail
and failed contender for chairman of Ofcom, the UK media regulator. It's produced by Podmasters.

You Didn't See Nothin
launches today from USG Audio and the Invisible Institute. It's a seven-part series investigating a race-related attack in 1997, in the south side of Chicago. It's hosted by Yohance Lacour who started to investigate the crime for a newspaper, before serving a ten year prison sentence.
Podcast data for Feb 15
#1 in Apple Podcasts

Stolen Hearts (Wondery)

Stolen Hearts (Wondery)
#1 in Spotify

The Joe Rogan Experience (Joe Rogan)

P1 with Matt and Tommy (Stak)
Over the last week, 217,038 podcasts published at least one new episode (up 0.4%). source