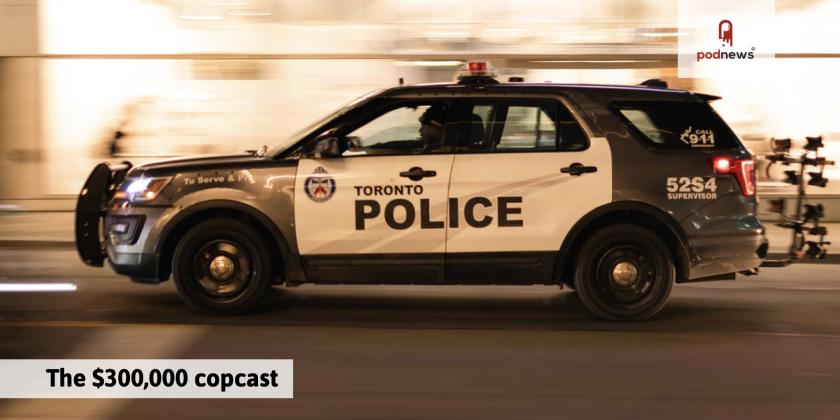 The $300,000 copcast
LISTEN
· · 4.3 minutes to read
Thank you to Fireside for becoming our latest supporter. Fireside offers powerful podcast hosting & analytics - by podcasters, for podcasters, since 2016. We're grateful for their support: it enables us to take on more projects like our restoration of the Trade Secrets feed. You, too, can support us.
Tips and tricks - with Podcast Movement Evolutions
Don't stay in your podcast studio, says Nick Hilton. At a Radiodays Europe conference more than a decade ago, RAI's Filippo Solibello made the same point: that studios are a confining space, not ideally suited for the best stories.
Podcast News


The Last Soviet
tells the fascinating story of a cosmonaut who was stranded in space for 313 days when the Soviet Union collapsed. The show is hosted by Lance Bass, who - like the subject of the story, cosmonaut Sergei Krikalev, is a trained astronaut, certified by the Russian Space Program. The highly produced narrative podcast is produced by Kaleidoscope, and iHeartPodcasts.

Mugshots
is a brand new show from the acclaimed and dogged journalist Michael Crick, known to UK TV viewers of Newsnight, BBC News and Channel 4. The show looks closely at some of the individuals who are shaping our world; Vladimir Putin is to come, but he starts with Paul Dacre, the former editor of the
Daily Mail
and failed contender for chairman of Ofcom, the UK media regulator. It's produced by Podmasters.

You Didn't See Nothin
launches today from USG Audio and the Invisible Institute. It's a seven-part series investigating a race-related attack in 1997, in the south side of Chicago. It's hosted by Yohance Lacour who started to investigate the crime for a newspaper, before serving a ten year prison sentence.
Podcast data for Feb 15
Pod Events - with Radiodays Europe 2023
Getting
the
five
latest
events
This section is continually updated. Data: Podevents. See more and add yours, free
Latest Pod Jobs
This section is continually updated. Data: Podjobs. See more and add yours, free