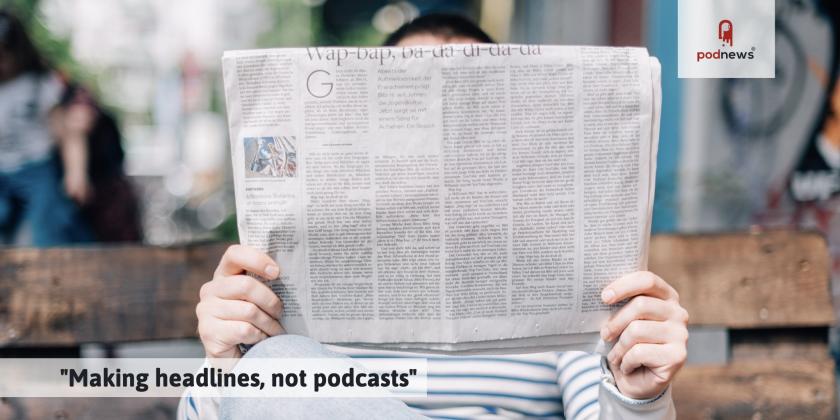 'Making headlines, not podcasts'
LISTEN
· · 3.7 minutes to read
Thank you to more than 600 new subscribers in February so far; including from people at Ausha, Netflix, Amazon, Claritas, Sybel, Apple, APM and Hessischer Rundfunk. If you're finding us useful, please tell your colleagues to subscribe too!
Moves and hires
The Tech Stuff - with RSS.com
Tips and tricks
Podcast News - with Quill

Produced by Quill:
Contributors
features provoking conversations about how to take your organization one step further by prioritizing more than just the bottom line. Hosts Marnie Niemi Hood and Russell Evans from the CAAT Pension Plan sit down with leaders who are contributing to the well-being of the country and global stage by innovating industries and leading change.

Listened to The Trojan Horse Affair and think you know everything about the Midlands of England?
Made in the Midlands
will help you think again: Loftus Media has worked with the city of Coventry to give you a glimpse into some of the most successful Midlanders about how their home helped them succeed. -
read more

Tinx is a creator with millions of followers on TokTok and Instagram, and
It's Me, Tinx
is a brand new podcast, signed with SiriusXM's Stitcher. She'll also be getting her own satellite radio show in March on the Stars channel, and will host on SiriusXM's TikTok Radio as well.
Pod Events
Getting
the
five
latest
events
This section is continually updated. Data: Podevents. See more and add yours, free
Latest Pod Jobs
This section is continually updated. Data: Podjobs. See more and add yours, free