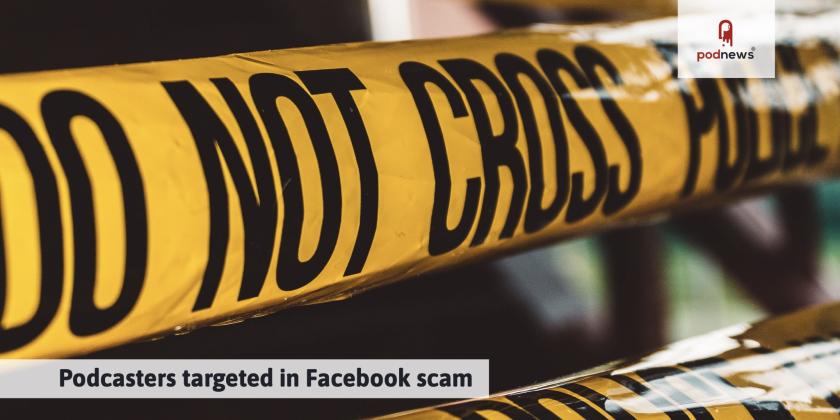 Podcasters targeted in Facebook scam
LISTEN
· · 3.6 minutes to read
Johnny Jet, a travel blogger, is the latest victim of a scam aimed at podcasters. It was a Facebook hack, where someone promised to pay a guest fee of $3,000, and gained control of his Facebook page under the guise of setting up a live event. Here's someone else reporting the same thing; and Podnews knows of a very high-profile podcaster who fell for a similar scam in September (being promised $2,000 to remotely speak). He told us: "We should warn podcasters about this. They're PHISHING, but targeting podcasters specifically. This pitch was tailored to me personally."

Podnews

Acast has signed with Proximic by Comscore, allowing cookie-free targeting across more than 100,000 podcasts. As the third-party cookie goes away, this tool allows the company to target using what's described as "privacy-friendly contextual signals".

Acast

Airwave has signed with Motley Fool Money, and will look after distribution, monetization, marketing, and promotion of the show which achieves 5mn downloads per month.
Google
PodCal is a new way of subscribing to podcasts in… your calendar app. Weird, but it kind of works: quite useful to look back at publish times. Here's our podcast if you'd like to try. You'll find it listed in all our podcast pages. It's from the folks at PodLP.

Stop cramming so many words into your audio ads, and the copy works better - says a study highlighted by Cumulus Media and Westwood One.

Cumulus Media

Female and mom podcast company Adalyst Media has signed up parenting podcast Voices of Your Village.

Best known for adapting local podcasts for new countries, Podster is to develop an original show for children. The company was co-founded by people who produced a kids audio app.

Podster

It looks like support for the podroll, a way to link to recommended podcasts, is coming to Triton Digital's podcast platforms, according to this maintenance note. Meanwhile, Buzzsprout has written up its implementation ("linked by us, not an algorithm"). We like their podroll.

Buzzsprout

Three new pages have recently appeared in YouTube's podcasting help section. They are: countries where the RSS ingest tool is available, detail on how to deliver podcasts to YouTube via RSS, and specific details about handling episodes.

YouTube

A developer called Dan Rowden is blogging about building a podcast host called Huge. And podcasting about it too.

Don't want to win an award at The Ambies this year? You've got just three days to not bother entering. Submissions end on Fri Nov 17, and if you're not in, you won't win.
People News
Podcast News - with Airwave
Podcast promotion in the wild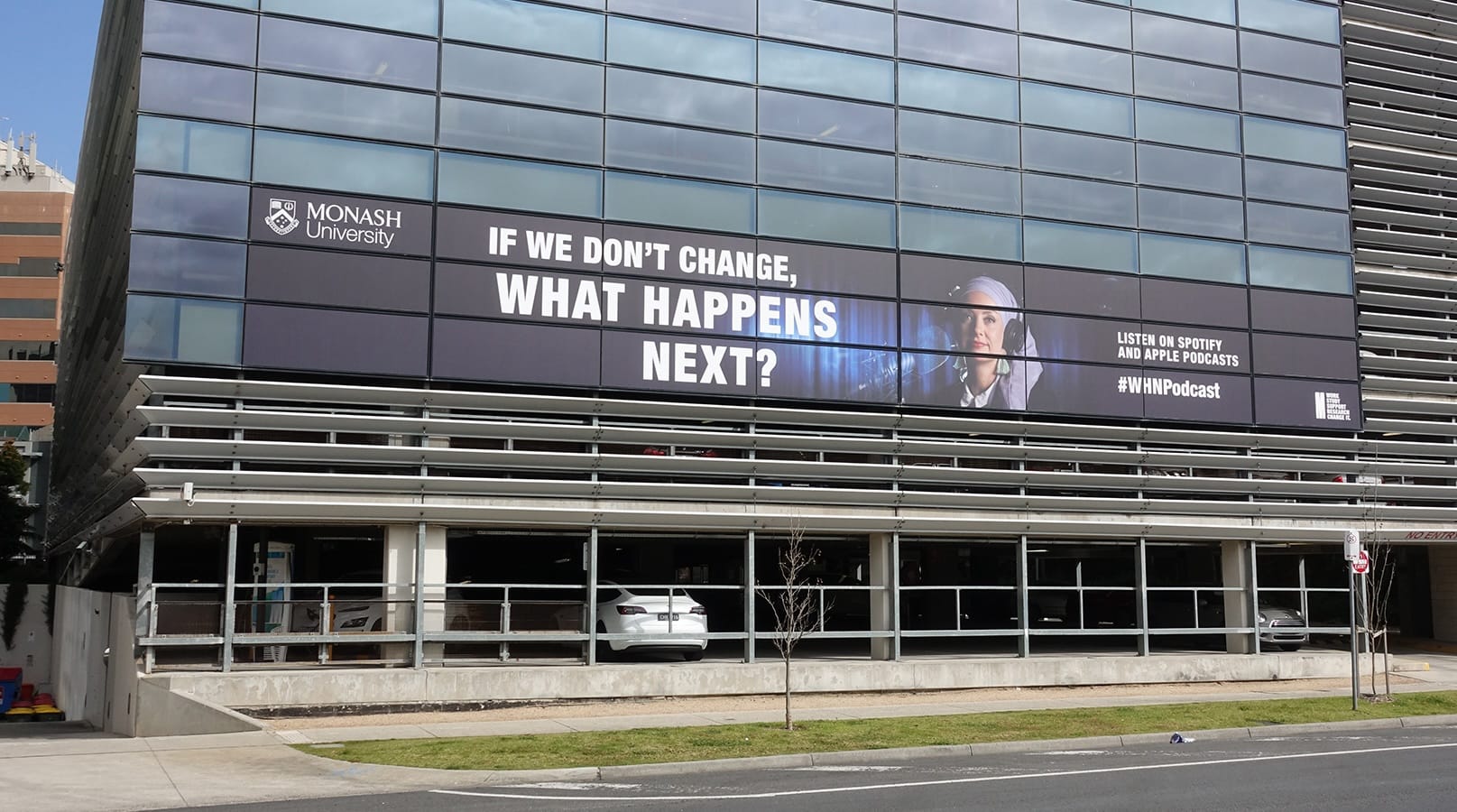 58% of Americans haven't listened to a single podcast in the last 30 days. The number is similar in other English-speaking countries, too. So, we welcome back our "Podcast promotion in the wild" section, which aims to share ads for podcasts that are in the real world, where those 58% might see them.
Spot some marketing for podcasts? Hit reply and send us a (landscape) photograph.
Podcast data for Nov 14
#1 in Apple Podcasts

The Kids of Rutherford County (Serial Productions & The New York Times)

La Cotorrisa (La Cotorrisa Podcast)
#1 in Spotify

The Joe Rogan Experience (Joe Rogan)

Caso 63: Enigma (Spotify Studios)
Over the last week, 206,485 podcasts published at least one new episode (down 0.2%). source
Events
Getting
the
five
latest
events
This section is continually updated. See more and add yours, free
Latest Jobs
This section is continually updated. See more and add your vacancies, free