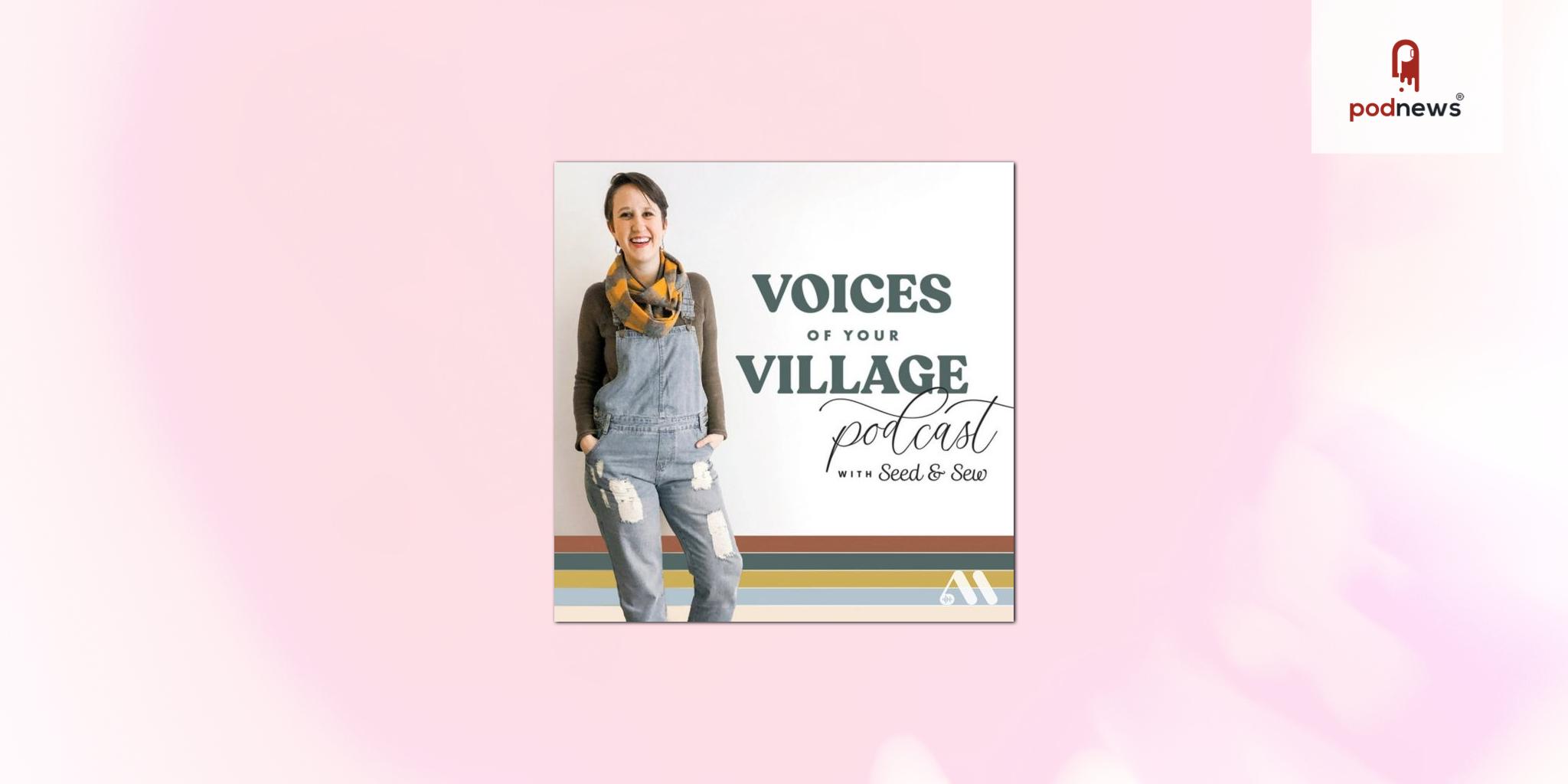 Adalyst Media Welcomes Voices of Your Village Podcast
Press Release · via Adalyst ·
Adalyst Media, the network of podcasts "where women come to listen," is thrilled to announce the addition of the popular Voices of Your Village podcast to its growing family of shows.
Since 2018, Voices of Your Village with Seed & Sew, hosted by Alyssa Blask Campbell, has drawn close to one million downloads, and has aimed to revolutionize the way parents experience and respond to children's emotions. Blask Campbell, a teacher, parent, and emotional development expert with a Master's Degree in early childhood education, co-created the Collaborative Emotion Processing method and conducted research on its efficacy nationwide.
"I'm on a mission to change the ways adults experience children's emotions so we can respond to them in order to raise emotionally intelligent humans," Alyssa Blask Campbell, explains. In an era where the demands of parenting can be overwhelming, Voices of Your Village provides a platform where parents can share experiences and find resources to navigate the complexities of emotional development in children.
"We are thrilled to welcome Voices of Your Village to our network," said Amy Wilson, co-founder of Adalyst Media. "This podcast, with its predominantly-mom audience, provides both takeaways and community—and its devoted listeners trust all of Alyssa's recommendations."
Founded in 2022 by Margaret Ables and Amy Wilson, Adalyst Media specializes in connecting brands with podcasts with predominantly female and mom audiences. Voices of Your Village joins a growing roster of podcasts including What Fresh Hell: Laughing in the Face of Motherhood, Couple Things with Shawn Johnson and Andrew East, Struggle Care with KC Davis, The Shameless Mom Academy, and more.
For media inquiries and additional information about Voices of Your Village and Adalyst Media, please visit adalystmedia.com or contact info@adalystmedia.com.
Listen
This is a press release which we link to from Podnews, our daily newsletter about podcasting and on-demand. We may make small edits for editorial reasons.
This page contains automated links to Apple Podcasts. We may receive a commission for any purchases made.