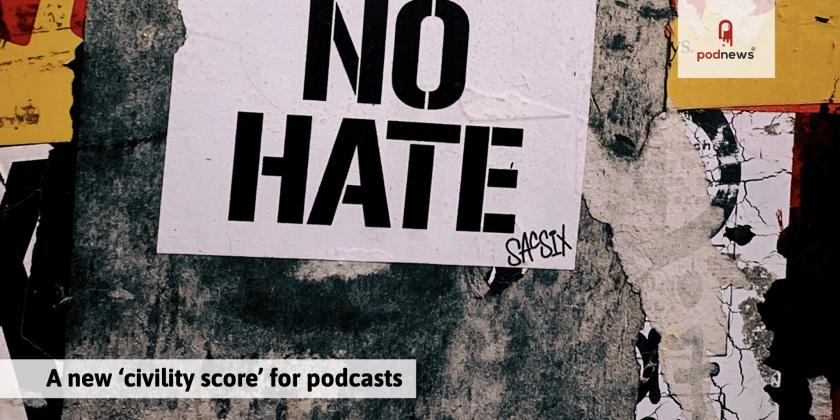 A new 'civility score' for podcasts
LISTEN
· · 2.2 minutes to read
Google
Podnews
In tomorrow's Podnews Weekly Review, a full interview with the first ever podcaster, Christopher Lydon. Guest-hosting for Sam Sethi this week is Rob Greenlee, who takes us through his personal thoughts on 20 years of podcasting and the future.
Podnews
Thank you to Joanne Phillips for becoming our latest personal supporter. Your support is super-kind, and ensures that we are less reliant on commercial interests for funding our journalism. Thank you!
Tips and tricks
Podcast News - with the Radioinfo Asia Podcast Awards

Black Magic Woman
becomes the first Indigenous podcast to join ARN's iHeartPodcast Network Australia. The show has provided a platform for Aboriginal doctors, lawyers, parents, entrepreneurs, professors, authors and actors, recognising the importance of telling their own stories separate from the mainstream media.

Machine Takeover
is a new podcast that blends Artificial Intelligence voices, narrative comedy, and immersive sound design - as well as human acting. It is the first time this mix of elements has been combined for a podcast, they say. Set in the future, it tells the story of John Doe, the last human on earth forced in the AI apocalypse to teach two AI systems Orissa and Pantheon what it means to be human.
Podcast data for Jul 13
#1 in Apple Podcasts

The Retrievals (Serial Productions & The New York Times)

The News Agents (Global)
#1 in Spotify

The Joe Rogan Experience (Joe Rogan)

The Louis Theroux Podcast (Spotify Studios)
Over the last week, 197,348 podcasts published at least one new episode (up 0.6%). source
Events
Getting
the
five
latest
events
This section is continually updated. See more and add yours, free
Latest Jobs
This section is continually updated. See more and add your vacancies, free