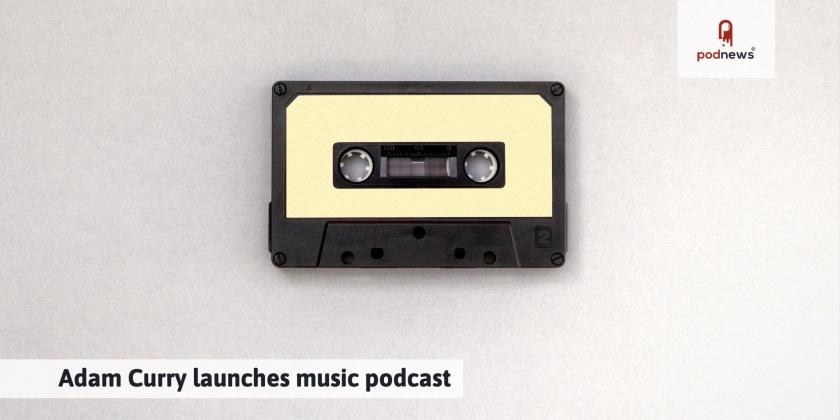 Adam Curry launches music podcast
LISTEN
· · 4.2 minutes to read
Adam Curry has launched a music podcast, called Boostagram Ball.

For the first time, money from listeners is shared directly with the music artists: listen on a compatible podcast player, like Podverse, Fountain or Podfans, and money is sent from your balance directly to the artist as you listen. Using Value4Value, the amounts are up to you; and you can "boost" songs to give more to the artists you like.Fountain Podfans
Adam won't be playing Tiësto or Golden Earring though - not yet. The only songs played are those submitted to services like Wavlake or submitted directly to the Podcast Index, with artist payment details.
There's more info in The Tech Stuff, below; and Adam is a guest on the Podnews Weekly Review this weekend.Podnews

Got questions about YouTube and podcasting? Here's your chance to ask Kai Chuk, YouTube's Head of Podcasting, a question. The best questions will make it to his appearance at Podcast Movement, being interviewed by Ausha's Jennifer Han.

YouTube Podcast Movement

The programmes for Radiodays Asia and Podcast Day Asia have been published. The event in KL, Malaysia, has a number of speakers including our Editor, plus the #1 podcaster in Malaysia, Khairy Jamaluddin, Kym Treasure from Audacia, and many more. The event is in early September.
Google
Canadaland
The Tech Stuff - with RSS․com
Boostagram Ball, a new music show from Adam Curry, published its first episode last Friday. As the songs are played in compatible podcast players, like Fountain, Podfans, Podverse and others, 90% of boosts or streaming sats will go directly to the artist. It uses the RemoteItem feature of the new podcast namespace, which even allows band members to split their revenue how they'd like. Listeners also see album art from the song and more details.

Fountain Podfans

In another first, Boostagram Ball is using IPFS Podcasting to host the show. For self-hosted shows, "the biggest issue with podcast bandwidth is that every extra listener costs money," says Adam Curry; to combat this, IPFS pulls audio files from nodes hosted by volunteers across the world (falling back to your own host). The show also donates 5% of all boosts to IPFS, which is shared by those IPFS node hosts.

We're running a node; and we're also trialling using IPFS for the Podnews Daily podcast too. Boosts to this show will go to IPFS node hosts.Podnews

A third of all podcast requests to open podcast analytics service OP3 are from IPv6 addresses, according to John Spurlock. (Most podcast hosting companies don't support IPv6, however, due to issues with download measurement.)
Podcast News - with the Radioinfo Asia Podcast Awards
Podcast data for Jul 31
Pod Events
Getting
the
five
latest
events
This section is continually updated. Data: Podevents. See more and add yours, free
Latest Pod Jobs
This section is continually updated. Data: Podjobs. See more and add yours, free