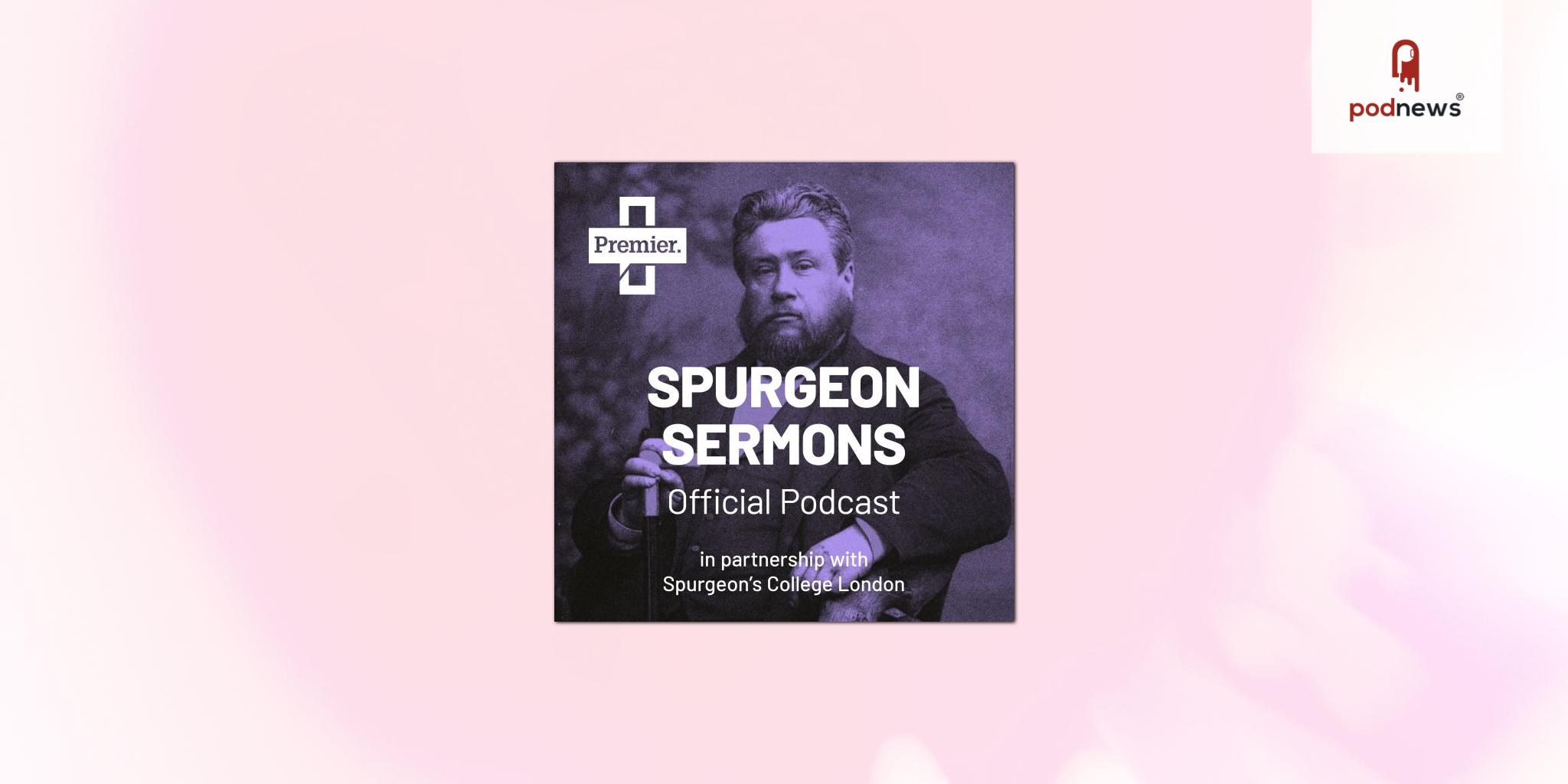 Premier Insight and Spurgeon's College London Launch New Series 'Spurgeon Sermons: Official Podcast'
Press Release · London, UK · via A Larry Ross Communications ·
Together in partnership with Spurgeon's College London, Premier Insight has released a new podcast series in honor of renowned 19th Century English preacher and college founder, Charles Spurgeon. 
Born and raised in the United Kingdom, Spurgeon (1834-1892) was known for making complex Bible passages and theological ideas accessible to anybody. In 1861, he established the Metropolitan Tabernacle at the Elephant and Castle in London as a large, independent Reformed Baptist church. It was the best attended non-conformist church of its day. The goal of the podcast, Spurgeon Sermons is to not only honor Charles Spurgeon and his legacy, but to also encourage and inspire listeners all around the world.
American pastor Rick Warren hosts each episode, introducing the sermons, which are delivered by the late actor Paul Burbridge. "The teachings of Charles Spurgeon have had a personal impact on my life in a profound way and I'm confident they'll do the same for others," Warren said. "Get ready to be challenged, equipped and guided by Charles Spurgeon who is universally regarded as the greatest English preacher in the history of the Church."
Dr. Thomas Breimaier, tutor in doctrine and history at Spurgeon's College London, echoes Warren's sentiments. "What I think Spurgeon has to offer is timeless, eternal truths, which were transformative for men and women in the middle of the 19th century in London," he said. "Those same truths are working and active today."
He adds: "You can put on the podcast and shut your eyes and picture yourself sitting in 19th century London at the Metropolitan Tabernacle and take in the preaching of a man who genuinely changed the theological landscape with the gifts that God gave him."
The podcast is available on Premier's website at premier.plus, the home of great Christian audio, as well as via other podcast platforms. It is just one of the many podcasts Premier creates, including "Unbelievable?" and "Ask N.T. Wright Anything."
"We're delighted to be bringing life to the teachings of one of the great Bible teachers of all time," said Marcus Jones, director of digital at Premier insight. "Spurgeon's words are as relevant today as they were when they were first spoken, and we believe many people will be blessed by this podcast."
About Premier Insight
Through its various programs, Premier Insight offers something unique, born from the largest Christian media organization in the U.K. with 25 years of ministry experience in a post-Christian context, combined with a tremendously rich Christian heritage. Premier Insight seeks to be both a connector and a facilitator that unapologetically points to the unchanging truth and insight of God's Word in a culture in dire need of redemption. For more information, visit www.premierinsight.org.
Listen
This is a press release which we link to from Podnews, our daily newsletter about podcasting and on-demand. We may make small edits for editorial reasons.
This page contains automated links to Apple Podcasts. We may receive a commission for any purchases made.