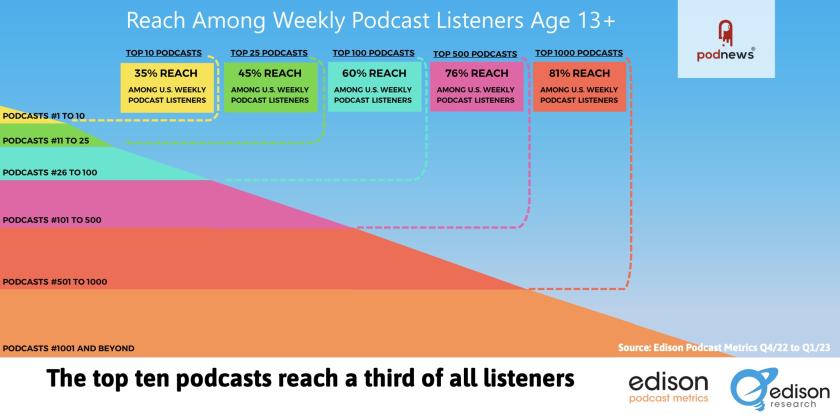 The top ten podcasts reach a third of all listeners
LISTEN
· · 3.7 minutes to read
Podnews Live
in MediaCity UK, Salford, is the first of a set of local day-long conferences that focus on sharing knowledge and networking in the business of podcasting. With speakers from Crowd Network, the BBC, MIC media and many more, Podnews Live is small enough to network, and varied enough to make sure that anyone can get the most out of the event.
Book your tickets for June 13 now
Podnews
Podnews Live
Bring Birds Back
Paid content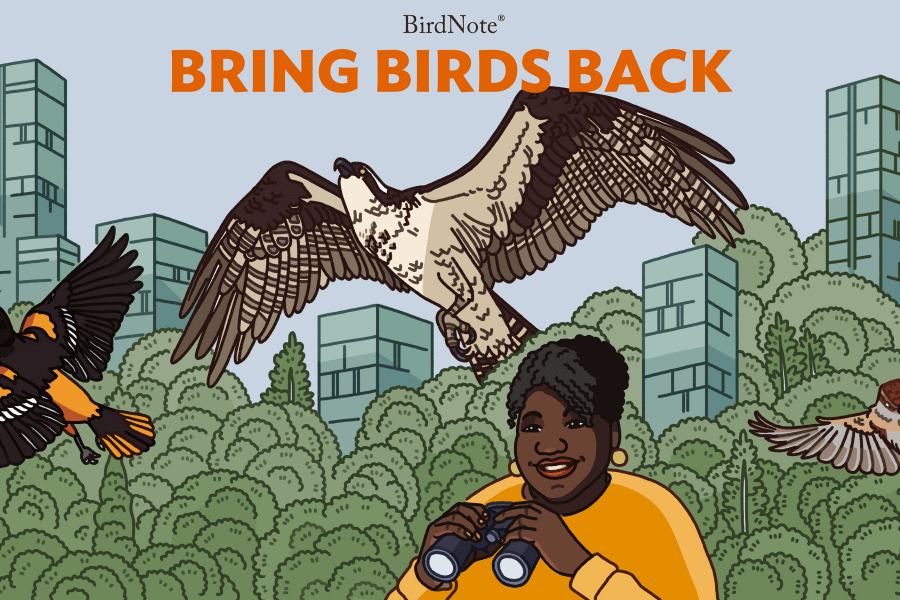 Like many birders, Tenijah Hamilton discovered her love of birds during the pandemic. Now, she invites birders to join her in appreciating the beauty and mystery of the birds all around us and take action on their behalf. On Bring Birds Back, Tenijah speaks with bird enthusiasts from many different backgrounds, identities, and communities -- helping birders and bird lovers of all levels learn how to help bring birds back.
Season 4 is out now! The central theme of this season is the impact that humans have on birds, and the episodes challenge the idea of zero-sum mentalities — the idea that for one group to win, another group has to lose. Listen to Bring Birds Back, a podcast from the popular radio show BirdNote, on BirdNote.org, Spotify, Apple Podcasts, or anywhere you get your podcasts.
Apple
Podcast News

The Let's Talk: Marvel Fan Theories podcast is celebrating two years podcasting by rebranding.
Sisters Assembled
features two sisters discussing the latest and greatest in Marvel Cinematic Universe movies, the Disney+ shows and MCU news, and share their favorite fan theories along with some of their own.

Trust Me I'm a Decorator
is new this week from the Sound Off Podcast Network - a new podcast from renowned designers Debbie Travis and Tommy Smythe. While you may know Debbie and Tommy best as decorators, they'll be covering all of their favourite things including travel, relationships and food with many special guests along the way.


Queen Havoc and Her Murder Cult
is new from iHeartPodcasts and School of Humans today. The 10-part narrative series follows the mayhem caused by the woman known as the Charles Manson of South Africa - the cult leader Cecilia Steyn.

This page contains automated links to Apple Podcasts. We may receive a commission for purchases made.
Podcast data for Jun 1
#1 in Apple Podcasts

Scamanda (Lionsgate Sound)

Scamanda (Lionsgate Sound)
#1 in Spotify

Call Her Daddy (Alex Cooper)

The Joe Rogan Experience (Joe Rogan)
Over the last week, 211,514 podcasts published at least one new episode (up 2.8%). source
Events
Getting
the
five
latest
events
This section is continually updated. See more and add yours, free
Latest Jobs
This section is continually updated. See more and add your vacancies, free