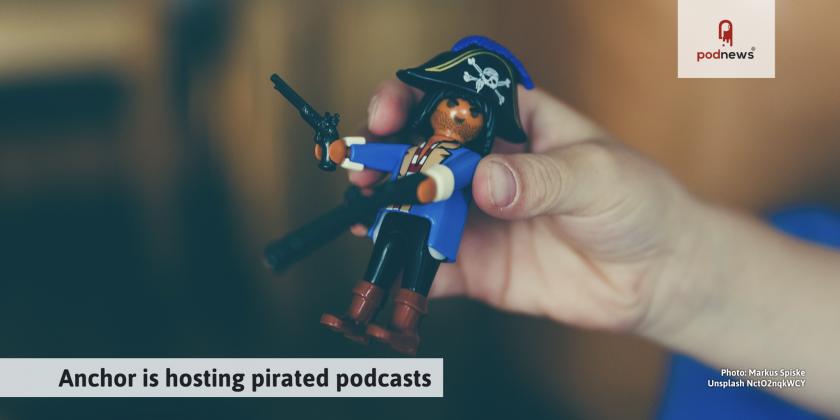 Anchor is hosting pirated podcasts
This article is at least a year old
Anchor is hosting a large number of pirated podcasts from other publishers, we can reveal today. 30% of all the Podtrac top 20 podcasts are currently being copied on Anchor, according to our searches. The new podcast from NYT/Serial, Nice White Parents, has a further five pirated copies hosted on Anchor, using the original artwork.

Podcast host Libsyn has published a positive Q2 2020 financial report. While revenue from advertising and LibsynPro decreased during the worst months of the pandemic, total podcasting revenue was up by 10.6% in the second quarter. Laurie Sims has been promoted to COO, and a strategic review has recently concluded. The company now hosts 74,000 podcasts; and April was the second-highest month in the company's history for signups. Libsyn also owns Pair, an internet hosting company.

Podcast host Transistor has launched an API for developers. It's in limited-release beta.
Podcast host Captivate has added Gaana as a destination - they claim it's India's #1 audio platform; and a link with Podcorn in their new resources section. (Our Editor is on Captivate's advisory board - Disclosures).

PodBooth, a podcast studio based in Adelaide SA, Australia, has moved to larger premises and filmed the building process.
Tips and tricks
(Want to write a "How I make…" for us? We're at editor@podnews.net)
Podcast News - with The John Bartolo Show
Pod Events
Getting
the
five
latest
events
This section is continually updated. Data: Podevents. See more and add yours, free
Latest Pod Jobs
This section is continually updated. Data: Podjobs. See more and add yours, free