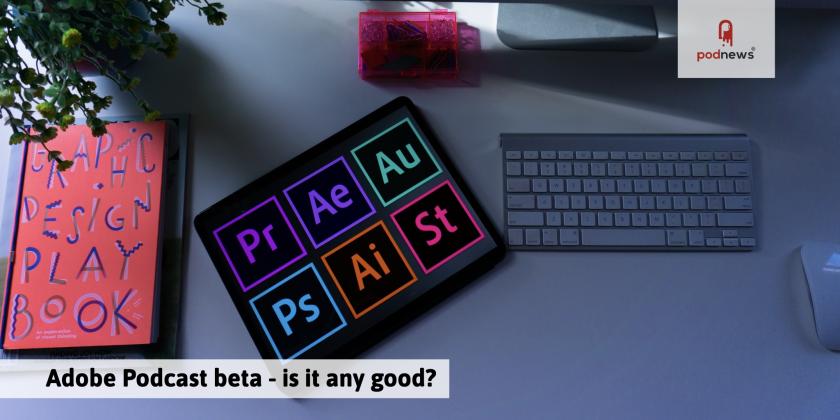 Adobe Podcast Beta… is it any good?
LISTEN
· · 2.4 minutes to read
In Dec 2021, Adobe revealed Project Shasta, which we noticed in Oct 2022 had rebranded to Adobe Express Podcast. It's now branded Adobe Podcast beta, and offers a mix of Descript-like "Edit words, not waveforms", SquadCast-like "Remote recording", and Auphonic-like "AI-powered audio" - and there's a waitlist on the website. But how does it compare to the market leaders? From Castos, Matt Medeiros gives it a full review.

If your New Year's Resolution is to support independent journalism, you could subscribe to our ad-free podcast feed in Apple Podcasts. It'll give you our daily and weekly podcast ad-free, and a warm feeling inside knowing that 30% of the money goes to Tim Apple 70% of the money helps support this newsletter.

Of interest, we submitted this on Dec 24, and it was approved by Apple within a few hours US-time.

The EarBuds Podcast Collective looks at five podcast episodes that calm you down and get you ready to sleep.
Moves and hires
The Tech Stuff - with RSS.com
In Podcasting 2.0 this week, Adam Curry notes that he's not hearing many ads on some big shows; Adam's views on Dawn Ostroff from Spotify's recent interview; and the show notes also include a picture of Dave's window.

At a loose end this holiday time? Want to escape from the family and do something to help podcasting? Why not write a page for the new podcastnamespace - the website's open for anyone to edit.

Or, try downloading a new podcast app, like Fountain, Podverse or Podfriend, and start rewarding the podcasters you like with value 4 value
Podcast ads in the wild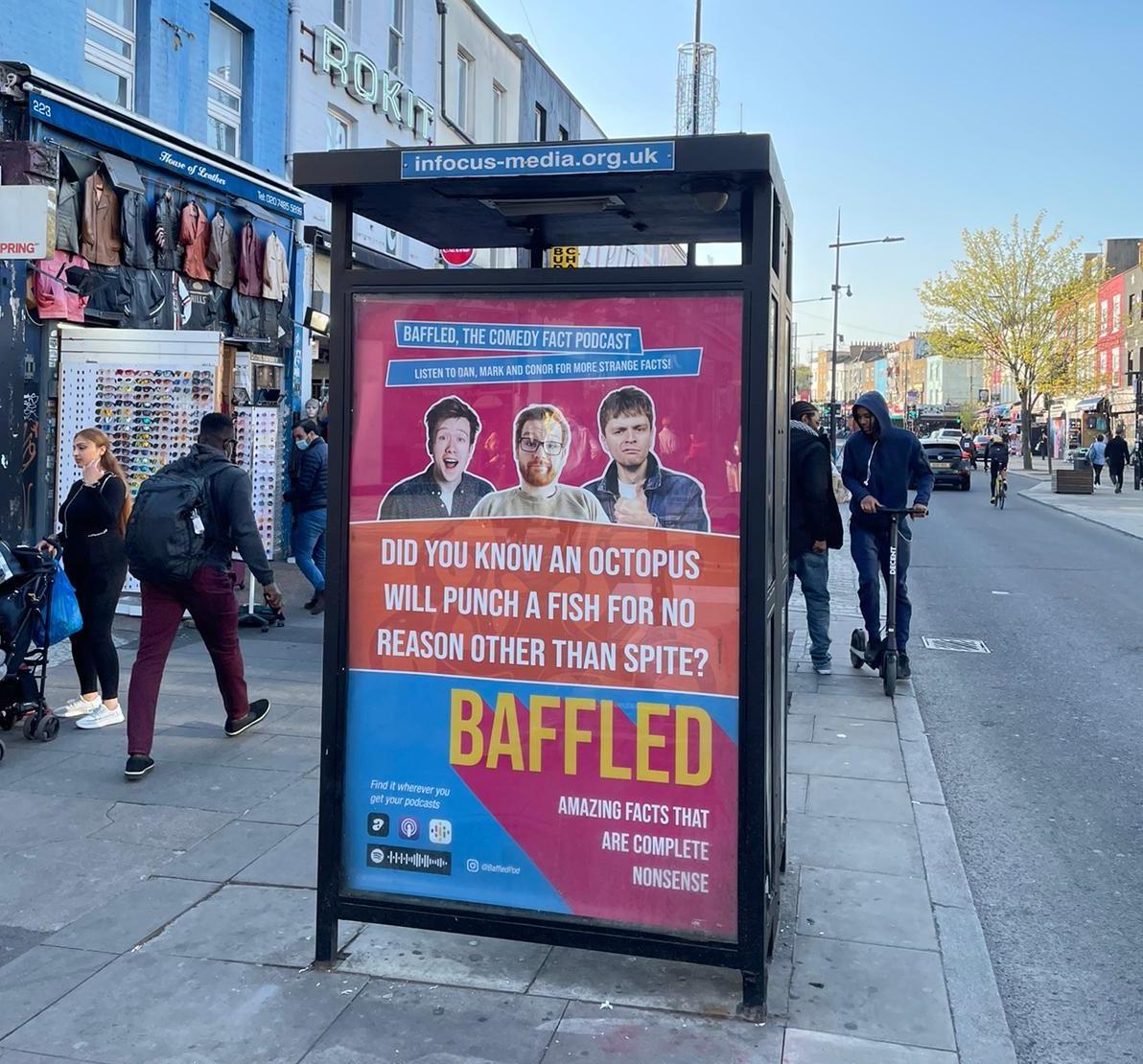 In fashionable Camden High Street in London, close to the tube station, an ad for Create's Baffled: Amazing Facts That Are Complete Nonsense adorns a telephone box. We like the ad creative - it's super-clear that it's a podcast, and super-clear what you'll get. Your Editor, who's a Londoner, notes with approval that Camden Council made this street just one lane in 2009: lots more space for people.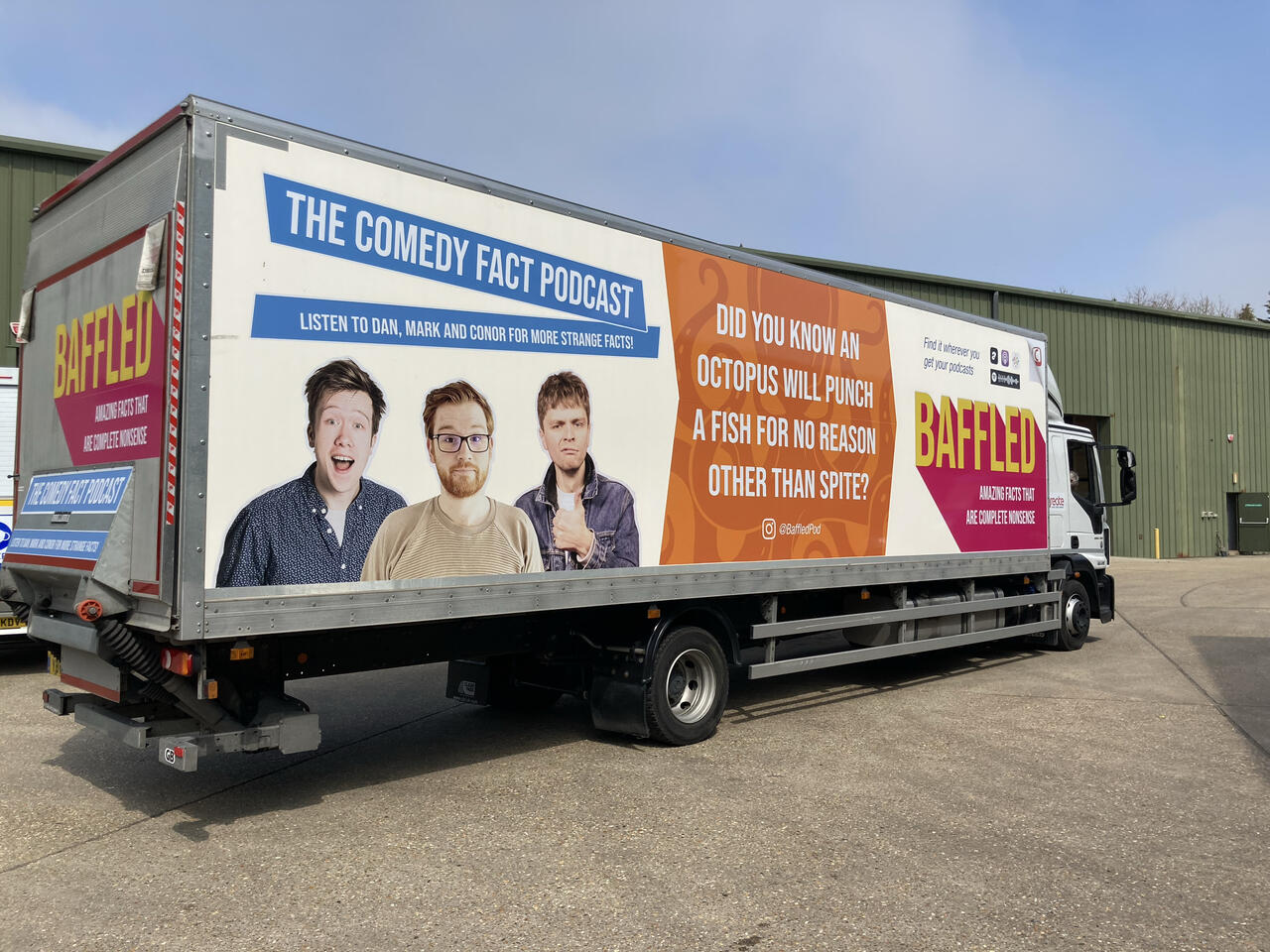 And, sure, they've got a branded truck, too. Perhaps that's where they put all the facts.
This page contains automated links to Apple Podcasts. We may receive a commission for purchases made.
Podcast data for Dec 26
Pod Events - with Podcast Movement Evolutions
Getting
the
five
latest
events
This section is continually updated. Data: Podevents. See more and add yours, free
Latest Pod Jobs
This section is continually updated. Data: Podjobs. See more and add yours, free