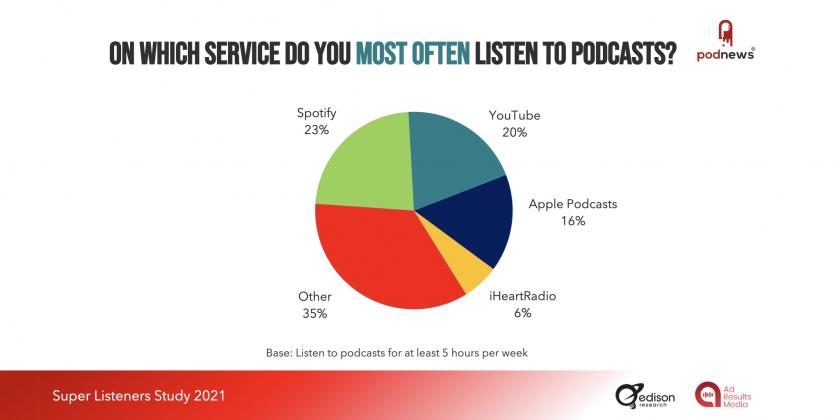 Super listeners pay attention to podcast ads
LISTEN
· · 3.8 minutes to read
Have you filled in our report card for the big podcast platforms yet? We'd really appreciate it; we've over a hundred responses already.
Moves and hires
Tips and tricks
Podcast News - with Quill

Produced by Quill:
Contributors
features provoking conversations about how to take your organization one step further by prioritizing more than just the bottom line. Hosts Marnie Niemi Hood and Russell Evans from the CAAT Pension Plan sit down with leaders who are contributing to the well-being of the country and global stage by innovating industries and leading change.

Deeply Human
from the BBC World Service, American Public Media and iHeartMedia, returns for a new season with writer and musician Dessa. The podcast is an exploration of human behavior, instincts, and culture. -
read more
Pod Events
Getting
the
five
latest
events
This section is continually updated. Data: Podevents. See more and add yours, free
Latest Pod Jobs
This section is continually updated. Data: Podjobs. See more and add yours, free