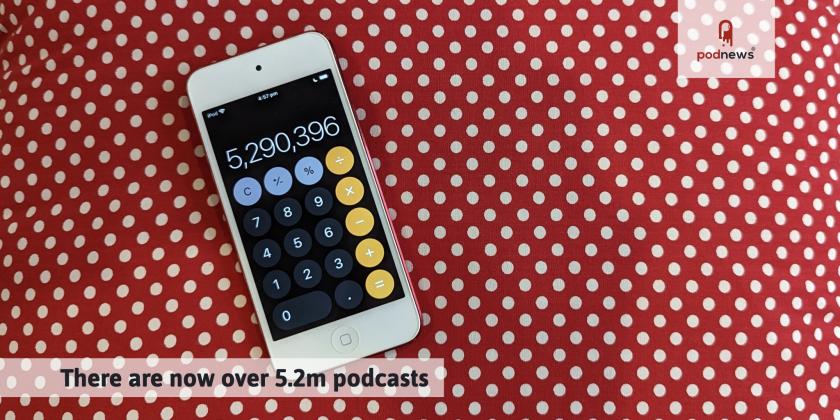 There are now 5.2m podcasts
LISTEN
· · 3.1 minutes to read
Thank you to Buzz Knight for becoming our latest personal supporter. We're grateful for your support of our independent journalism. You can be like Buzz and support us in a number of different ways.
FYI: Newly generated podcast pages within Podnews no longer carry the filtered credits information we used to display from Podchaser. We aim to support the open channel-level podcast:person tag instead from the new podcast namespace.
Moves and hires - with Podjobs.net
Tips and tricks
Podcast News


The BBC's
Americast
- which used to be hosted by The News Agent's Emily Maitlis and Jon Sopel - has chosen the launch day of The News Agents to announce its new hosts, as a grumpy spoiler to their commercial upstarts. The show will now be hosted by Justin Webb, Sarah Smith, Marianna Spring "and the Zurch", whatever that is.

StraightioLab
, hosted by George Civeris and Sam Taggart, has joined iHeartMedia and Will Ferrell's Big Money Players Network. The first official episode of season three launches today and features comedians and hosts of the podcast "Las Culturistas" Matt Rogers and Bowen Yang.



The Run-Up
, first launched for the presidential campaign in 2016, is back for the 2022 midterm elections in the US. The show starts on Sept 6, and will be hosted by New York Times political reporter Astead Herndon.
Number one for podcasts - Aug 31
Pod Events - with Podcast Day 24 on Oct 4
Getting
the
five
latest
events
This section is continually updated. Data: Podevents. See more and add yours, free
Latest Pod Jobs
This section is continually updated. Data: Podjobs. See more and add yours, free