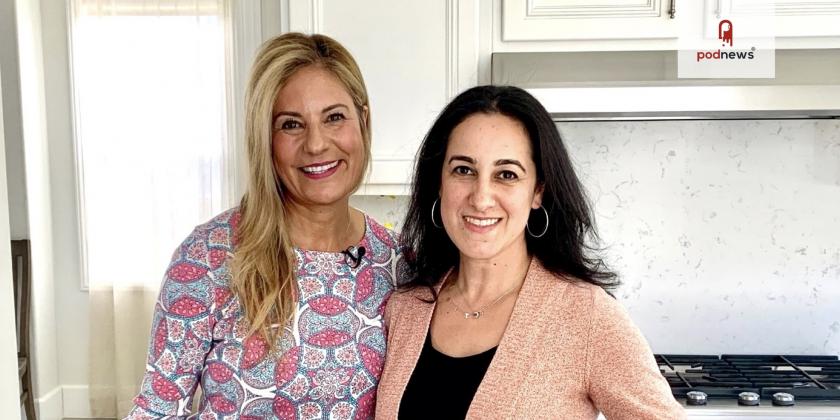 The Modern Persian Food podcast, co-hosted by Bita Arabian and Beata Nazem Kelley, Launches 100th Episode
Press Release · San Francisco, CA, USA ·
Modern Persian Food, the only podcast dedicated to Persian/ Iranian food and cooking, launches its 100th episode on Wednesday, August 31st, 2022. Modern Persian Food is a weekly and global podcast about Persian flavors, modern recipes, and embracing culture and identity through food.
Modern Persian Food has been ranked #2 on POPSUGAR's list of The 10 Best Cooking Podcast for Chefs of Any Level and featured on The Spruce Eats list of 11 Food Podcast You Should Be Listening To.
Beata Nazem Kelley, co-host and partner of Modern Persian Food, and blogger at her site BeatsEats.com states: "Everyone should get to enjoy Tahdig crispy rice from the bottom of a pot of steaming rice! We're passionate about sharing Persian flavors and ingredients with listeners, and helping build a connection to Persian food and culture from our perspective growing up Persian in the US".
Bita Arabian, Modern Persian Food co-host and partner, and blogger at her site Oven Hug adds on, "Our roster of coveted special guests, enlightening cultural spotlight episodes, and quick & easy modern recipes provides fresh, fun content every week as well as opportunities for listener engagement in the 'Ask the Beats' segment".
The 100th episode includes a countdown of the podcast's most memorable moments, a sneak-peak into upcoming topics and guests, and news about new platforms the podcast will be distributed on.
Fans of the podcast can visit the website or Instagram to learn more and sign up for the email newsletter. Listeners can email to provide feedback, 'Ask the Beats' submissions, suggest topics or guests, or inquire about co-host speaking engagements and opportunities.
Listen
This is a press release which we link to from Podnews, our daily newsletter about podcasting and on-demand. This is reprinted verbatim; we may rewrite headlines and descriptions.
This page contains automated links to Apple Podcasts. We may receive a commission for any purchases made.