Apple Podcasts - top subscriptions and top free channels
· By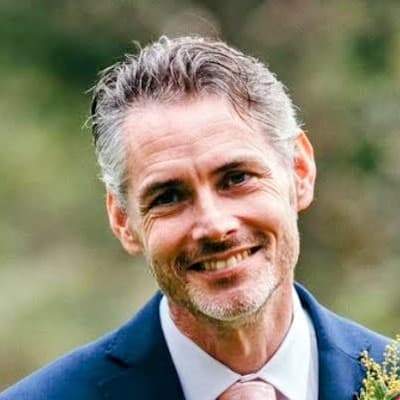 James Cridland · 5.1 minutes to read
For the first time, we have data about Apple Podcasts channels - which offer publishers the chance to group together (and charge for) their podcasts.
What Apple says:
Apple Podcasts Subscriptions and channels launched just over three months ago — empowering independent voices, premiere studios, and leading media and entertainment brands to reach new listeners and deliver compelling audio experiences that deepen their relationship with their biggest fans worldwide.
To commemorate the occasion, and in celebration of International Podcast Day, the company is sharing the Top Subscriptions and Top Free Channels listeners worldwide have been engaging with over the first three months, from June 15 through September 15.
Top Subscriptions
To help, Podnews has added the way that each channel promote themselves on their channel pages.
Top Free Channels
To help, Podnews has added the total number of shows in each channel.
How these are measured
Top Subscriptions is ranked in order of total subscribed listeners worldwide over the past three months and includes both channels and individual shows.
Top Free Channels is ranked in order of total listeners worldwide over the past three months for shows united under each channel and does not include any fully paid or "freemium" channels (those with a mix of free and paid content).
Apple Podcasts measures listeners as the number of unique devices that have played more than 0 seconds of an episode.
Listeners can also find Top Shows and Top Episodes on the Apple Podcasts Charts.
"Apple Podcasts Subscriptions and channels launched just a few months ago and already listeners around the world are enjoying spectacular new shows and exclusive benefits from a variety of incredible creators such as Wondery, Luminary, and now Marvel Entertainment" said Oliver Schusser, Apple's vice president of Apple Music and Beats. "Together we are writing the next chapter of podcasting — helping hundreds of millions of listeners find inspiration, connection, and joy while building robust and sustainable businesses with creators worldwide."
Podnews analysis
This is the first time that Apple has released data in this way - and appears to be the first time that Apple Podcasts has released any form of publisher data.
There are just over 800 Apple Podcasts channels that we're aware of; 239 (about 30%) of those are paid subscription channels. The subscriber benefits are flexible, and differ from channel to channel: some offer ad-free shows, others offer extra episodes or early access.
The Apple Podcast charts are worked out using a complex mix of subscriptions, playback activity and completion rate: but this is the first time Apple has released any data which is solely based on global unique audience.
Rankers from Podtrac and Triton Digital both report on US weekly audiences only, rather than global numbers. Podtrac's data for August reveals that Barstool Sports and TED both have similar global download numbers of 30m, but Barstool Sports has more than twice the number of US listeners.
The channel data also highlights the different approaches from some publishers: iHeartRadio claims 590 active shows in Podtrac, but have placed just 217 shows in the iHeartRadio channel on Apple Podcasts. Barstool Sports and TED report similar numbers, though, suggesting all their shows are in their Apple Podcasts channels.
As to the subscription channels, it's notable that Apple Podcasts appears to have given Luminary a lifeline - making them the #2 paid channel.
Half of the paid subscription channels were promoted as part of the launch of Apple Podcasts paid subscriptions. The other half launched their services later.
NPR has a number of smaller individual channels, which is why you don't see them in this list: indeed, none of their paid channels are branded as NPR.
It's very clear that the US is the success story in these charts, and that possibly reflects the popularity of Apple Podcasts in other countries. Podimo is the only non-US service here; particularly impressive since Germany has a low amount of podcast listening, and Apple Podcasts is, according to some research, only #7 in the market.
And finally, The Handoff, the #10 paid subscription, is geo-locked and unavailable in many territories. It's not viewable in search in these territories, and if you follow a direct link, you're rewarded with this opaque message (which we've reported as a bug).
It's great to see this data - which can only be helpful for others trying to monetise their podcasts in a different way to advertising or value4value. This shows a welcome willingness from Apple to share usable information to benefit the entire industry.
Affiliate links: This page links to Apple Podcasts. We may receive a commission for purchases made using them. Affiliate links are added automatically.
| | |
| --- | --- |
| | James Cridland is the Editor of Podnews, a keynote speaker and consultant. He wrote his first podcast RSS feed in January 2005; and also launched the first live radio streaming app for mobile phones in the same year. He's worked in the audio industry since 1989. |