How to earn Bitcoin from your podcast
· Updated May 11, 2021 · By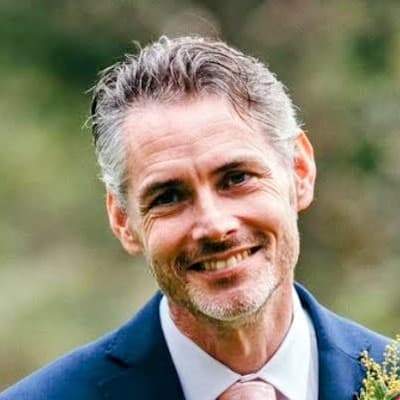 James Cridland · 3.8 minutes to read
There are new, emerging podcast apps out there that can be configured, by a listener, to send you Bitcoin as they listen.
This is very early days, and it isn't anywhere near as simple as you'd expect it to be: so we've written this guide to help you earn cryptocurrency from any podcast.
Enabling your podcast
Before we begin
This guide is going to assume that you are hosting with a podcast host (and not hosting yourself), so you're unable to edit the raw RSS feed.
You'll be paid in a thing called satoshis, normally shortened to "sats". One sat is a 100 millionth of a Bitcoin.
One Bitcoin is worth, at the time of writing this guide, about US $60,000.
You can transfer Bitcoins to your own local currency whenever you want (if you want): your local currency is called fiat money, in case you see that word somewhere.
1. Make sure your podcast is in the Podcast Index
You can search for your podcast at the Podcast Index to see; but easiest is to search for your podcast in Podnews, and then open the podcast page). If you're there, you'll have a 'Podcast Index' icon; if not, we'll automatically add you.
2. Get your podcast's RSS feed URL.
Our podcast page lists that, with a big RSS icon.
3. Register with PodcasterWallet.
The Podcaster Wallet website allows you to add your payment details, so Podcast Index apps can see it.
When you register, you need to use the email address in your RSS feed, and your main RSS feed URL.
If you use Anchor, they don't put your email address in your RSS feed. Here's how to fix that.
4. Enter a custom node for your podcast in PodcasterWallet.
A 'node' is the crypto equivalent of your bank account details. We're going to use one on a service called Satoshis.Stream, which starts 03c457fafbc8b… - you'll find it on the Satoshis.Stream website.
You can run your own node. Satoshis.Stream takes that hassle away; but you'll be charged a total of 4% in fees.
5. Download Telegram Messenger
Satoshis.Stream uses a chat program called Telegram to work. It's a fully-featured and private messager which some of your friends are already using. It's free, for whatever system you use: download it from their website.
6. Start to register your podcast with Satoshis.Stream
You do this in Telegram. Start a conversation with @satoshisstreambot, and type…
/claim https://your.rss/feed
7. Add a code in one of your recent shownotes
Satoshis.Stream needs to know you control your RSS feed. It'll give you a short claim code to put into a recent podcast's shownotes. Put it in, wait a little bit, and try the /claim command again.
They also have a support group, again on Telegram, to help you if you've any queries.
8. You're done.
Listeners enjoying your show on value-for-value enabled podcast apps now have the ability to give you cryptocurrency every time they listen; and to 'boost' (tip) you extra cryptocurrency.
The Satoshis.Stream bot will tell you, every day, how many sats you've earnt. (Don't panic, you can turn that off if you want to).
Listening to a podcast
There are a few podcast apps that support value-for-value listening.
If you're looking for a normal podcast app to use, we'd recommend Podfriend.
At the time of writing, you can also choose from Breez, Sphinx Chat, and the Podstation extension.
Getting hold of your money
You're being paid crypto on something called the Lightning Network. This is a super-quick crypto network, but in order to turn it into your local currency ("fiat money") you need to do a little work.
Lightning Network to Bitcoin
First, you need to get your money from the Lightning Network and send it to a regular Bitcoin wallet.
Download The Wallet of Satoshi, a simple app for your mobile phone which lets you receive Lightning payments, and send them to a full Bitcoin account.
Request payment
The way you get paid on The Lightning Network is to make an 'invoice', which is just what you'd expect it is.
Go to the SatoshiStreams bot on Telegram, type /withdraw, and it'll tell you how many sat you have.
In The Wallet of Satoshi, hit the 'receive' button, add the amount you'd like to request in sat, and then tap the QR code to copy the long random bit of text it gives you. That's the invoice.
Paste that long random bit of text into the SatoshiStreams bot. You should notice your cryptocurrency goes instantly to The Wallet Of Satoshi.
If you copy a BitCoin address - from something like Uphold - into The Wallet of Satoshi, you can then transfer over to there (and from there, change into your local currency).
Note, though, that it costs 26,000 sat (currently US$20) to do that transfer. Yikes.