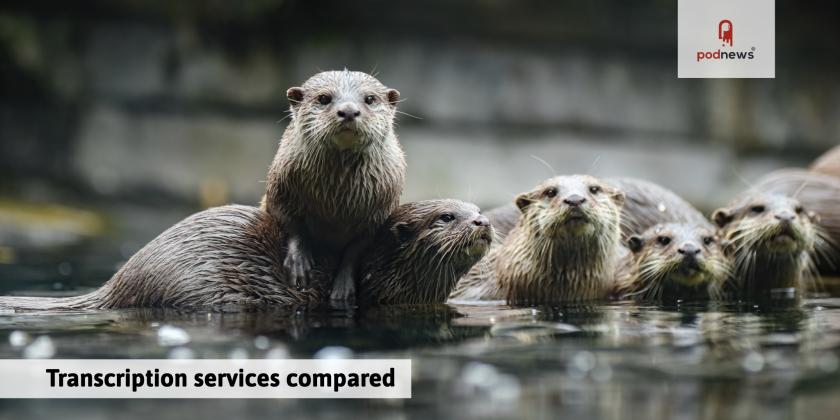 Transcript services compared
LISTEN
· · 1.7 minutes to read
While neither Apple or Spotify support the new podcast:transcript tag yet, transcripts are supported on websites and in some new podcast apps: so Dan Barnett has evaluated about 15 different tools so far. He wrote about the first few on his website, including Microsoft Word and OtterAI. "Would be great to know if anyone is interested in these kind of comparisons to convince me to keep going and speed it up!" he tells us. We're interested.

Insider claims that podcasting's listener growth has slowed, though ad revenue is still growing at double-digit rates. "Podcasting's next frontier is beyond North American markets", the article concludes.

"We are 95% complete at Blubrry for our Dashboard customers in adding a pile of Podcasting 2.0 tags and features. We will release them come the new year and when we finish testing. V4V is also almost ready," posts Blubrry's CEO, Todd Cochrane.
Podcast News


Chris Krimitsos from Podfest Expo joins Todd and Rob in this week's
New Media Show
with a look ahead at the event in Florida this January.

Making Creativity Pay
is from Dan Barnett (the very same person who wrote about transcription services above). An interview with creators, it notes that "getting fairly paid for the time, effort and expertise you put in to something shouldn't be a bad thing" - guests include Suchandrika Chakrabarti and Mark Steadman.
Podcast data for Dec 29
Pod Events - with Podcast Movement Evolutions
Getting
the
five
latest
events
This section is continually updated. Data: Podevents. See more and add yours, free
Latest Pod Jobs
This section is continually updated. Data: Podjobs. See more and add yours, free