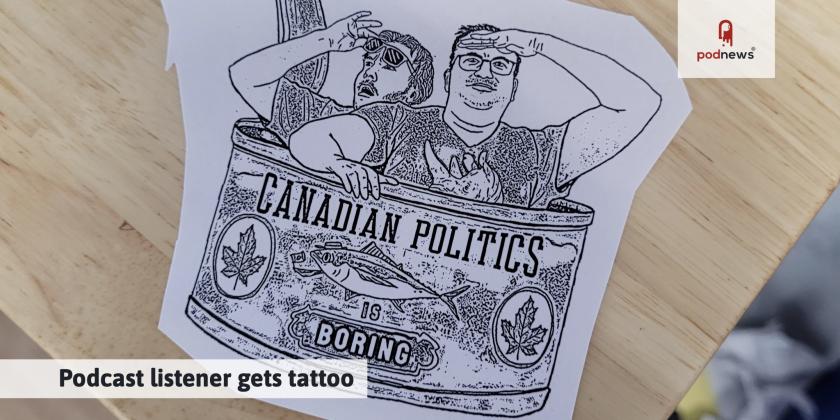 Podcast listener gets tattoo
LISTEN
· · 3.1 minutes to read
Google
Moves and hires
Tips and tricks - with Pod Predictor by Coleman Insights
Podcast News - with Airwave

Part of the Airwave podcast network:
Some folk don't want us to talk about some parts of our history.
[REDACTED] History
looks at parts of our past that sometimes get brushed under the carpet - from Hawaii's last princess to the dark history of the second amendment, these are the stories of people that the textbooks forgot.

The Skeptic Metaphysicians
is celebrating hitting 100,000 downloads in under a year. (101,521 when they looked, if you're interested). The show won two accolades at The Signal Awards last year and calls itself "a fun exploration of metaphysics, spiritual awakenings, healing modalities and magical personalities."

Let's Talk About Uni
is a new podcast from all the different universities in Wales, aimed at giving young people in Wales a real insight about university life. It's new from Bengo Media, and is accompanied by a Welsh-language series called Sgwrsio am Brifysgol. They're part of University Ready – a collection of free resources from universities in Wales aiming to help students take their next steps into higher education.
Podcast (ish) promotion in the wild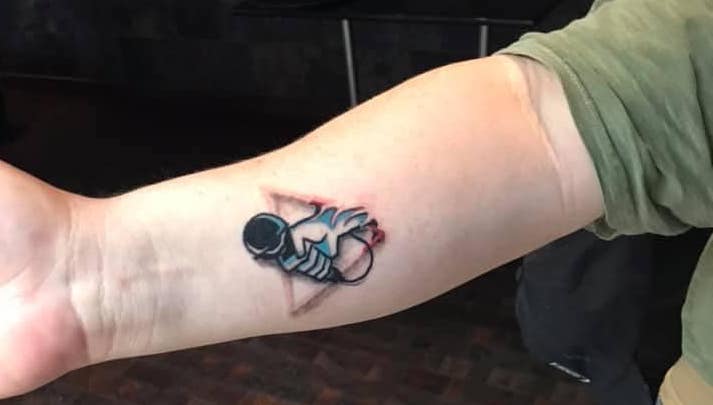 Mention of a tattoo above reminded us of this - a (real) Podcast Movement tattoo, spotted by Jared Easley in 2021. It's not too late to get the ultimate fashion accessory for Denver CO in a few weeks.
Podcast data for Aug 11
#1 in Apple Podcasts

The Retrievals (Serial Productions & The New York Times)

The Girlfriends (iHeartPodcasts & Novel)
#1 in Spotify

The Joe Rogan Experience (Joe Rogan)

The Joe Rogan Experience (Joe Rogan)
Over the last week, 191,177 podcasts published at least one new episode (down 101.8%). source
Events
Getting
the
five
latest
events
This section is continually updated. See more and add yours, free
Latest Jobs
This section is continually updated. See more and add your vacancies, free