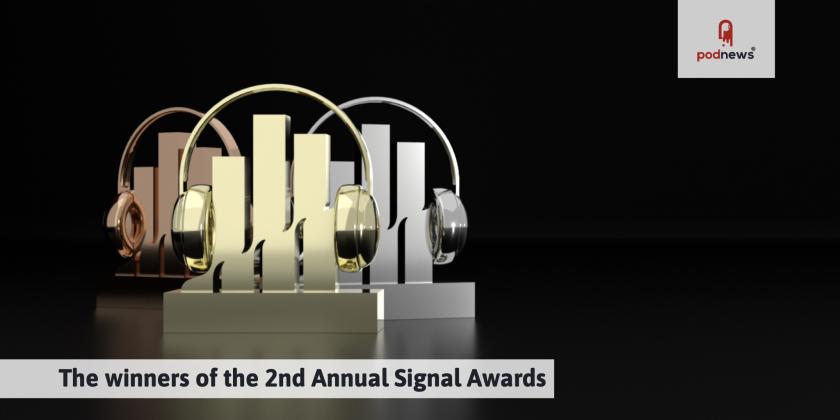 The winners of the 2nd Annual Signal Awards
LISTEN
· · 4.7 minutes to read
Castro
The stats page at Listen Notes appears to show a significant drop in new podcast launches this year.

Should we worry? Well - a) Listen Notes data appears to also suggest that the number of new episodes could be higher in 2023 than 2022, so the amount of podcast episodes being created isn't in decline; b) we've spotted a large number of new podcasts being launched in existing podcast feeds - a new podcast taking the place of a dead one won't appear as a "new" podcast in any data; c) Podcast Index reports that the number of "active" podcasts seems to be bouncing back upwards; and d) podcast consumption appears to be increasing in every country with comparable figures.
Tips and tricks - with Spotify for Podcasters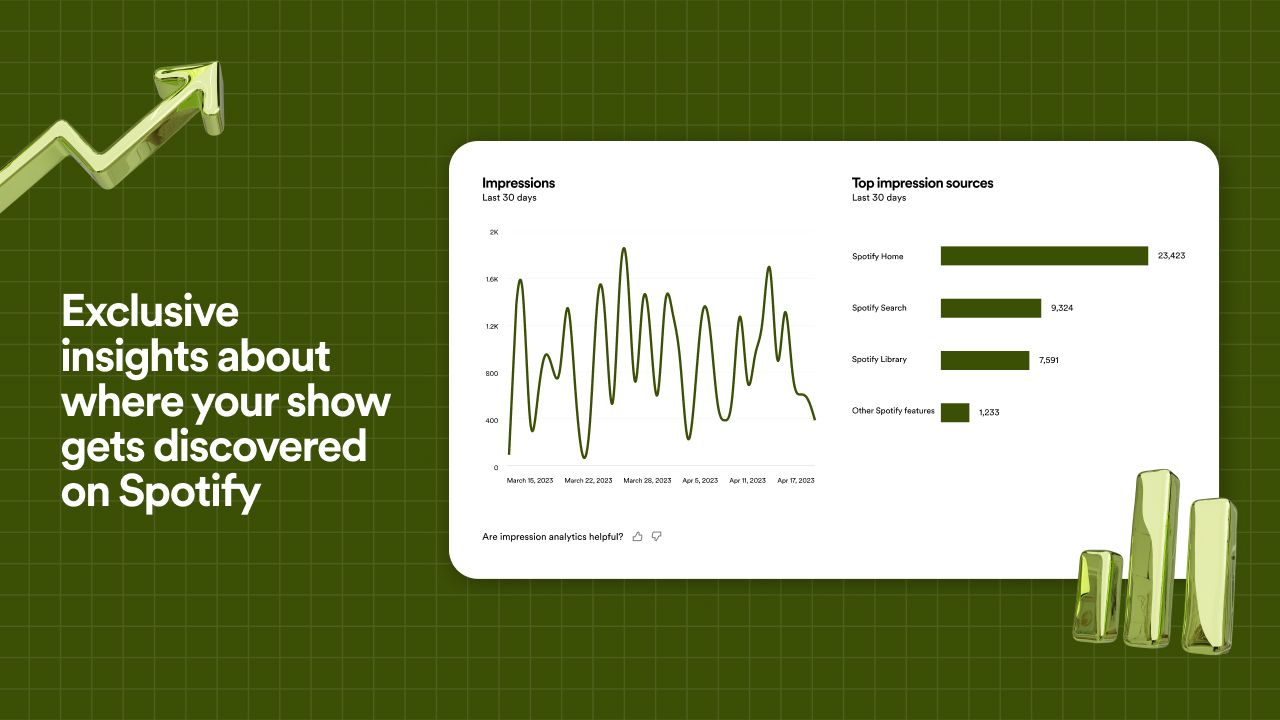 Spotify
By publishing your podcast on Spotify, you're tapping into a global audience of over 500 million listeners. With new impression analytics in Spotify for Podcasters, you can now see exclusive insights about how and where your show gets discovered. Find the total number of impressions for both your show and the individual episodes over a 30-day period, with trending data and a breakdown of where on Spotify the impressions came from. Find out how to engage new listeners, and get more in-depth data to understand your active listeners and grow your show — no matter where it's hosted.
Spotify
People News
Share your work with the internet's best
Paid content
Winning a Webby Award is the Internet's highest honor. Since the first Webbys in 1996, the world's best independent creators, brands, agencies and organizations have entered work that has set the standard for digital innovation. When your team wins a Webby Award, you show the world that you know how to create great content for the Internet that breaks through and stands out.
Don't just take our word for it. Over 80% of Webby Winners reported that their award helped drive new business. Plus, The Webby Awards earned 5.8 billion media impressions from global media outlets last year. When you participate in the Internet's biggest night, the world takes notice.
Learn more, and enter the 28th Annual Webby Awards by our Early Entry Deadline of October 27th, 2023.
Podcast News
Podcast data for Oct 11
#1 in Apple Podcasts

New Heights with Jason and Travis Kelce (Wave Sports + Entertainment)

Murder in Apartment 12 (NBC News)
#1 in Spotify

The Joe Rogan Experience (Joe Rogan)

The Joe Rogan Experience (Joe Rogan)
Over the last week, 208,256 podcasts published at least one new episode (down 2.0%). source
Events
Getting
the
five
latest
events
This section is continually updated. See more and add yours, free
Latest Jobs
This section is continually updated. See more and add your vacancies, free