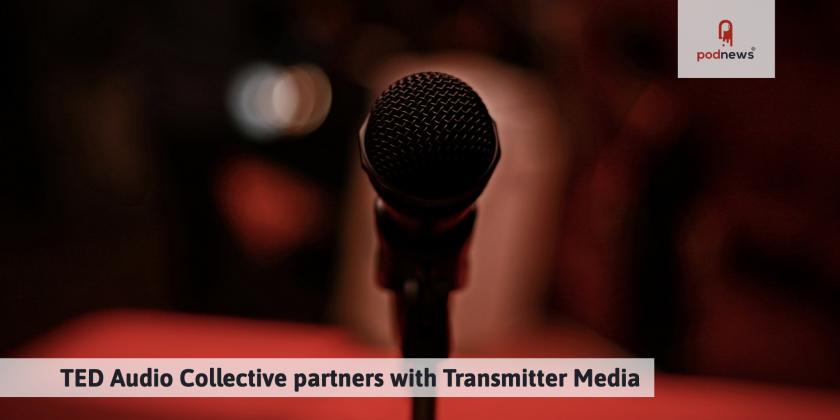 TED Audio Collective partners with Transmitter Media
LISTEN
· · 3.2 minutes to read
Programmatic ads in podcasts: do they have a problem? And what should we do to fix that? Sounds Profitable with Gumball looks into recent stories and makes some suggestions. You should subscribe!
On this Australia Day, we'd like to pay our respects to the Turrbul and Jagera people, the traditional owners of the land where we live and work.
Moves and hires - with Pod People
Tips and tricks - with Podpage
Podcast News - with Quill

Produced by Quill:
The Great Indoors
How has technology changed around the world? Join Matt Roberts from Amdocs as he discusses how human technological adoption habits are evolving as a result of the COVID-19 Pandemic, and how we're rediscovering the magic of technology as a necessary result of being indoors.

The Official Gilded Age Podcast
is a companion podcast to The Gilded Age, new on HBO. The TV drama is set in late 1800's New York, where a social war is raging between new money and old. After each episode, join hosts Alicia Malone and Tom Meyers to discuss what happened on screen, the real people, places, and events featured on the show, the power struggles within New York's high society, and the changes in architecture, transportation, and technology.

This Australia Day, more people are becomin Australian citizens. SBS is launching
Australia, Explained
in a further five languages to help newcomers understand the Aussie way of life. The podcast is now available in Arabic, Mandarin, Punjabi, Filipino (linked here), Persian, Russian, Thai and Turkish. -
read more
Share your work with the internet's best
Paid content
Take your team to new heights with The 26th Annual Webby Awards. Last chance to enter is on Friday, February 11th, 2022.
Entering The Webby Awards is a great way to recognize your team's achievements. Just by participating, you show your team that their work deserves global recognition. It also signals to the industry that your team is one to watch, and work with. This is great for talent retention and attracting the best people in audio.
Enter the 26th Annual Webby Awards by the Extended Entry Deadline on Friday, February 11th, 2022.
Pod Events
Getting
the
five
latest
events
This section is continually updated. Data: Podevents. See more and add yours, free
Latest Pod Jobs
This section is continually updated. Data: Podjobs. See more and add yours, free