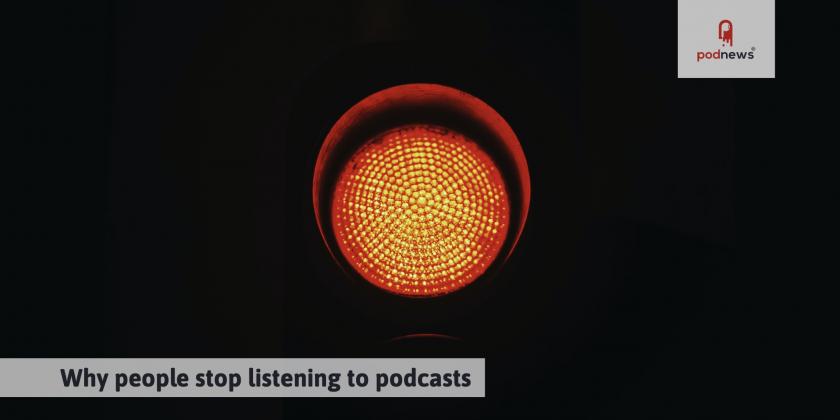 Why people stop listening to podcasts
LISTEN
· · Updated · 4.2 minutes to read
Why do people listen to podcasts? Caila Litman shares data in this week's Sounds Profitable with Claritas, in the monthly Good Data feature. You should have subscribed by now. :)
The UK media regulator Ofcom has published the results of its UK podcast survey 2022. Ofcom just published the data in a big spreadsheet with 30,000 rows, so we should all be grateful to Adam Bowie for looking at the data. It says that 25% of Brits listen to podcasts each month - the same figure as reported in Edison Research's Infinite Dial UK, and unchanged year-on-year.

The most popular reason to stop listening to a podcast is "I couldn't find any that interest me", with "I don't have enough time" a close second.
Spotify is the clear leader for "apps and websites used to listen to podcasts" - in terms of people, with 41% of respondents claiming to use it. BBC Sounds and YouTube are #2 and #3, with Apple Podcasts at #4 with 23%.

Higher Ground, Barack and Michelle Obama's production company, is apparently to leave Spotify, says Bloomberg. As first reported in Business Insider in early February, the Obamas reportedly found it difficult to get their ideas for shows accepted by Spotify management - and Spotify declined to renew. They continue to look for a renewal partner.

Podcast Movement is hosting a set of sessions at the NAB Show in Las Vegas next week. There's also a meet-up ("drinks, networking and fun") - register here.
Podcast News - with Acast
Pod Events
Getting
the
five
latest
events
This section is continually updated. Data: Podevents. See more and add yours, free
Latest Pod Jobs
This section is continually updated. Data: Podjobs. See more and add yours, free
Comments via boostagram
To send us a comment, listen to this episode on a supported podcast app, and send a message using a "boost". It will appear here within ten minutes.