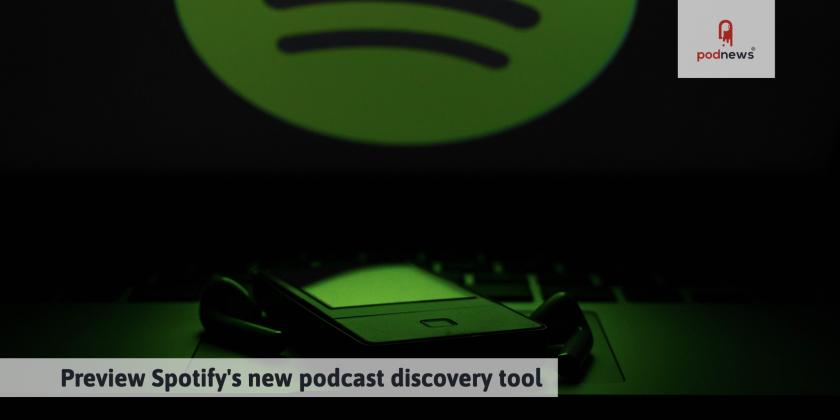 Preview Spotify's new podcast discovery tool
LISTEN
· · Updated · 2.2 minutes to read
Tomorrow is April 1 - and while we had fun last year, for 2022, it'll be just a normal newsletter. (Because reasons).
More from YouTube
Welcome to the many new readers from our coverage of YouTube's podcast plans yesterday.
For noting - YouTube's PDF was dated March 2022 (and has no author), and was sent to us by a third party prior to Kai Chuk's session at Podcast Movement (but glossed over by our source as "it's just a best practice PDF I've got hold of, but it might be interesting"). In order to protect our source, we need to take a little time to make a version of the PDF without its original metadata - we hope we'll have that done tomorrow.
In the meantime, the slides suggest that full video podcasts on YouTube get 2x more views than podcasts just using static images. On the other hand, one slide, below, shows how well a nicely-produced graphic works.
You might reasonably wonder why this sort of helpful information wasn't shared at a podcast conference full of creators and publishers.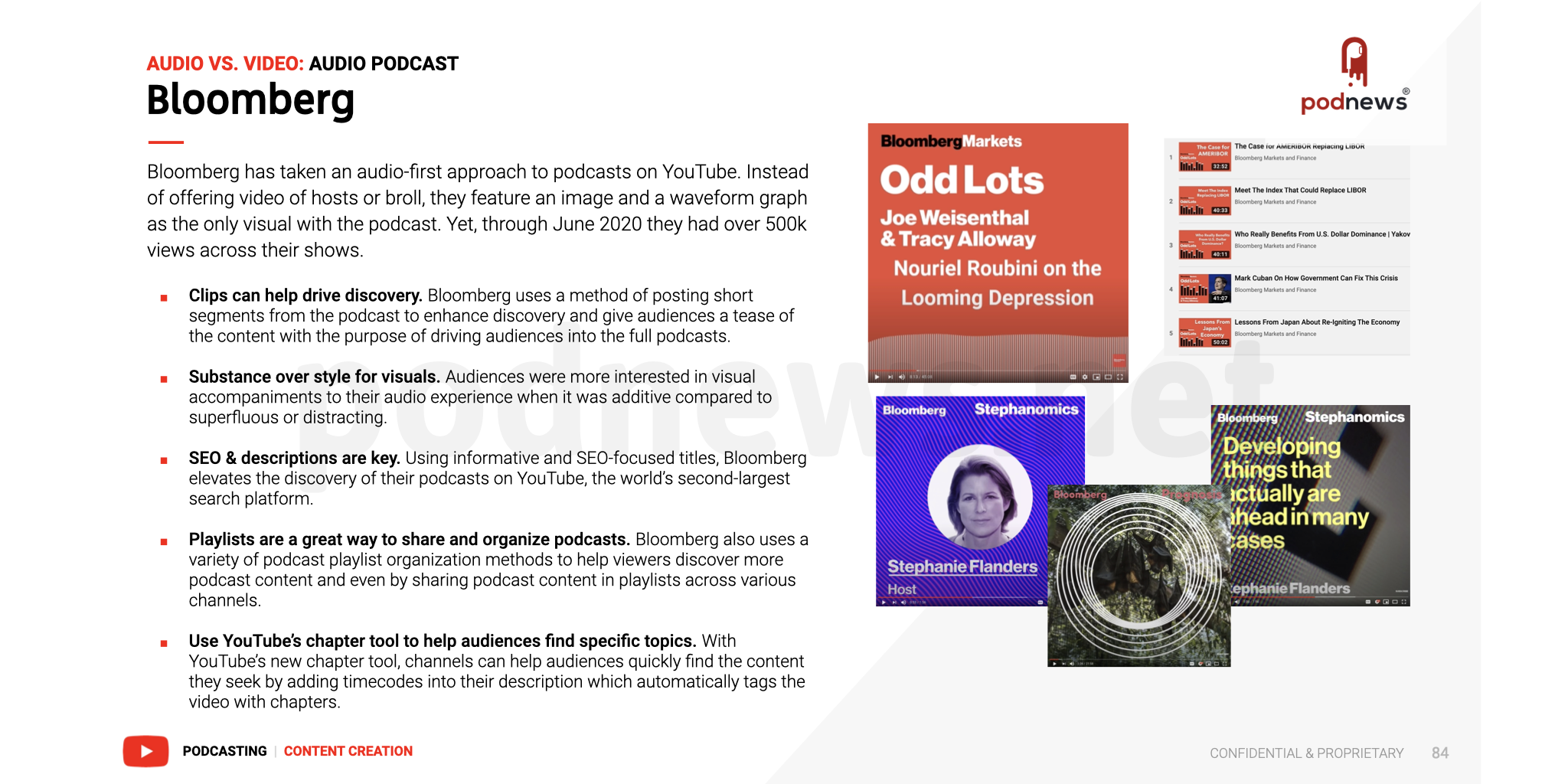 Thanks for the coverage TechCrunch and Tubefilter among others; we've approached YouTube for comment.
Moves and hires
The host of the Capehart podcast, Jonathan Capehart, has been made associate editor at the Washinton Post.
Brian Swarth is now SVP of Subscriber Engagement and Product Marketing at cable broadcaster AMC Networks. He was Head of Marketing for Audacy's Cadence13 and Pineapple Street Studios.
Pod Events - with The Podcast Show 2022
Getting
the
five
latest
events
This section is continually updated. Data: Podevents. See more and add yours, free
Latest Pod Jobs
This section is continually updated. Data: Podjobs. See more and add yours, free
Comments via boostagram
To send us a comment, listen to this episode on a supported podcast app, and send a message using a "boost". It will appear here within ten minutes.