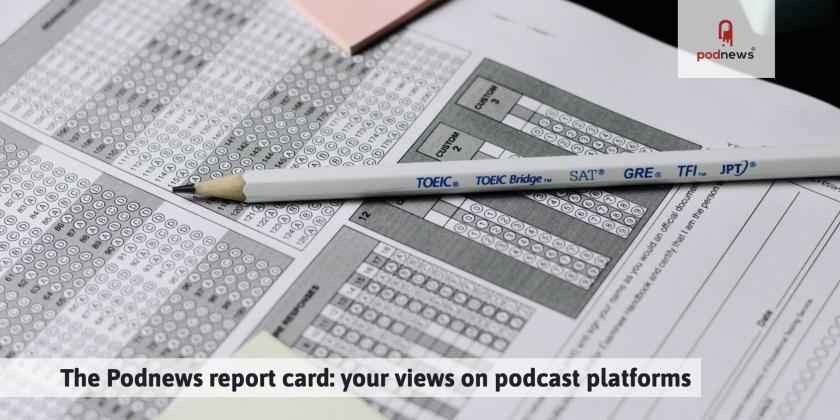 The Podnews report card: your views on podcast platforms
LISTEN
· · 2.6 minutes to read
What type of podcast is most sellable? The answer is in Sounds Profitable this week, with Caila Litman looking through more Good Data. More than 4,100 people get Sounds Profitable every week - you should subscribe.
Today, Podnews is launching the first annual report card for the podcast industry. Requested by some of the platforms themselves, we'd like your views - as publishers or as listeners: what you like, and how they can improve. We'll compile the results, and give comprehensive data to each of the podcast platforms. Please give your views here before Mar 1.

We'd also appreciate it if you'd share this with others. The more thoughts the better.

New controls are coming to the Apple Podcasts app. According to users with the iOS 15.4 beta, you can filter episodes based on played, unplayed, downloaded or saved. You can also now browse by season. As with any features in beta, they might disappear before release.

Dan Franks, co-founder of Podcast Movement, will be on The New Media Show today, live at 3pm EST, with Rob Greenlee and Todd Cochrane. You'll be able to watch live.
Podcast News - with Quill
Pod Events - with The Podcast Show 2022
Getting
the
five
latest
events
This section is continually updated. Data: Podevents. See more and add yours, free
Latest Pod Jobs
This section is continually updated. Data: Podjobs. See more and add yours, free