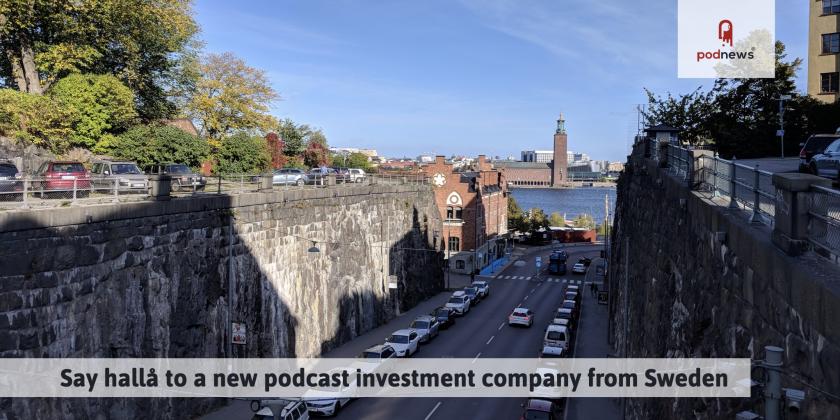 Say hallå to a new podcast investment company from Sweden
LISTEN
· · Updated · 2.6 minutes to read
Moves and hires
Podcast News - with Acast

The Skewer
, the critically acclaimed open-door topical show from broadcaster, producer and audio-fiddler, Jon Holmes, is back for a new season. Presented in a format designed to be experienced immersively via headphones, it's a dark satirical show unlike you've ever heard before. Episode one, posted today, includes edits that twist the news. And yes,
you can submit material too
.
(Outside the UK, advertising is with Acast)

The award-winning
Untold Killing
returns for a second series, this time
exploring the story of Prijedor
- one Bosnian municipality's descent from a peaceful, multi-ethnic society into a collection of burning towns and torture-filled concentration camps. It's produced by Message Heard.

Curiosity Daily
is back - in less than 15 minutes, the show can give you all the interesting tidbits about the most covered or obscure topics of our day, while making you smarter in just a few minutes. The show has new hosts - Calli Gade and Nate Bonham. Today's episode talks volcanoes, salt in batteries, and 'how scientists have no idea why animals keep evolving into crabs'.
Pod Events
Getting
the
five
latest
events
This section is continually updated. Data: Podevents. See more and add yours, free
Latest Pod Jobs
This section is continually updated. Data: Podjobs. See more and add yours, free
Comments via boostagram
To send us a comment, listen to this episode on a supported podcast app, and send a message using a "boost". It will appear here within ten minutes.