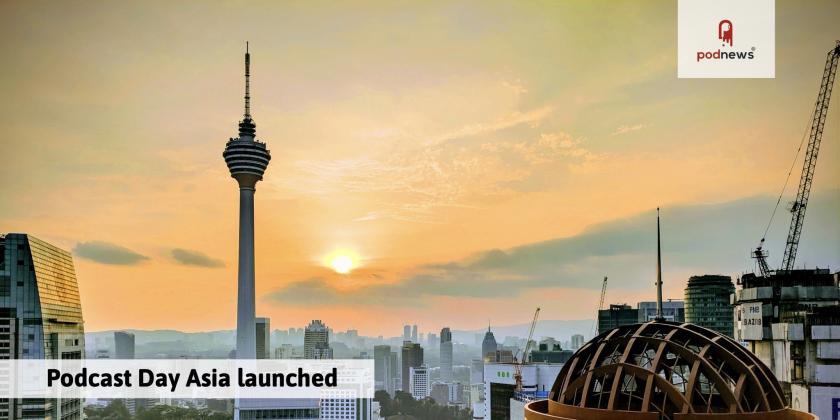 Podcast Day Asia launched
LISTEN
· · 3.8 minutes to read
Podcast Day Asia has been announced in Kuala Lumpur, Malaysia, on Sep 6. A preliminary schedule has been announced, and features Podnews writer Guang Jin Yeo, our Editor James Cridland, Podbean's Norma Jean Belenky and others. It's part of the Radiodays Asia conference.

Podnews

Westwood One and Signal Hill Insights have released data suggesting that the fourth largest podcast platform is Facebook. The surprising data comes from surveying 608 weekly podcast consumers, and asking them "Which of the following places do you use the most to access the podcasts you listen to?". Facebook doesn't have a podcast player: the researchers suggest that it's where they see promotion for podcasts, rather than actually listen to them.

Signal Hill Insights

Apple has enhanced the search tools on Apple Podcasts, adding nine subcategories, recommendations, and language searches in select countries.

Apple
Google
Podcast Movement
Blubrry
The Paris Podcast Festival is crowdfunding for its sixth event in October.

Spotify has redesigned its desktop app.

Spotify

Acast launched Acast+ Access, which gives any company with an existing paid subscription offering the ability to add exclusive podcast benefits.

Acast

UK advocacy group Radiocentre has unveiled a new logo and design. The group promotes audio owned and operated by commercial radio broadcasters, including podcasts and on-demand streaming services.

A new place to distribute your podcast? In-game audio. Europa Universalis IV has integrated two podcasts into the China and Japan expansion packs.

Audio Hijack has added new features - a parametric EQ, speech denoise, and an FIR filter.

The owner of the iHeartPodcast Network Australia, ARN Media has bought a 14.7% share of its competitor SCA, which owns LiSTNR. Media ownership laws mean it can't own more than 15%.

ARN LiSTNR

The CyberWire has published a free eBook, The B2B Marketer's Guide to Podcast Advertising.

Congratulations to Joe Rogan, who has just published episode 2000 of his podcast. The show, with Duncan Trussell, is marked as containing views about COVID-19.
Moves and hires
Tips and tricks
Podcast News
This podcast studio is better than yours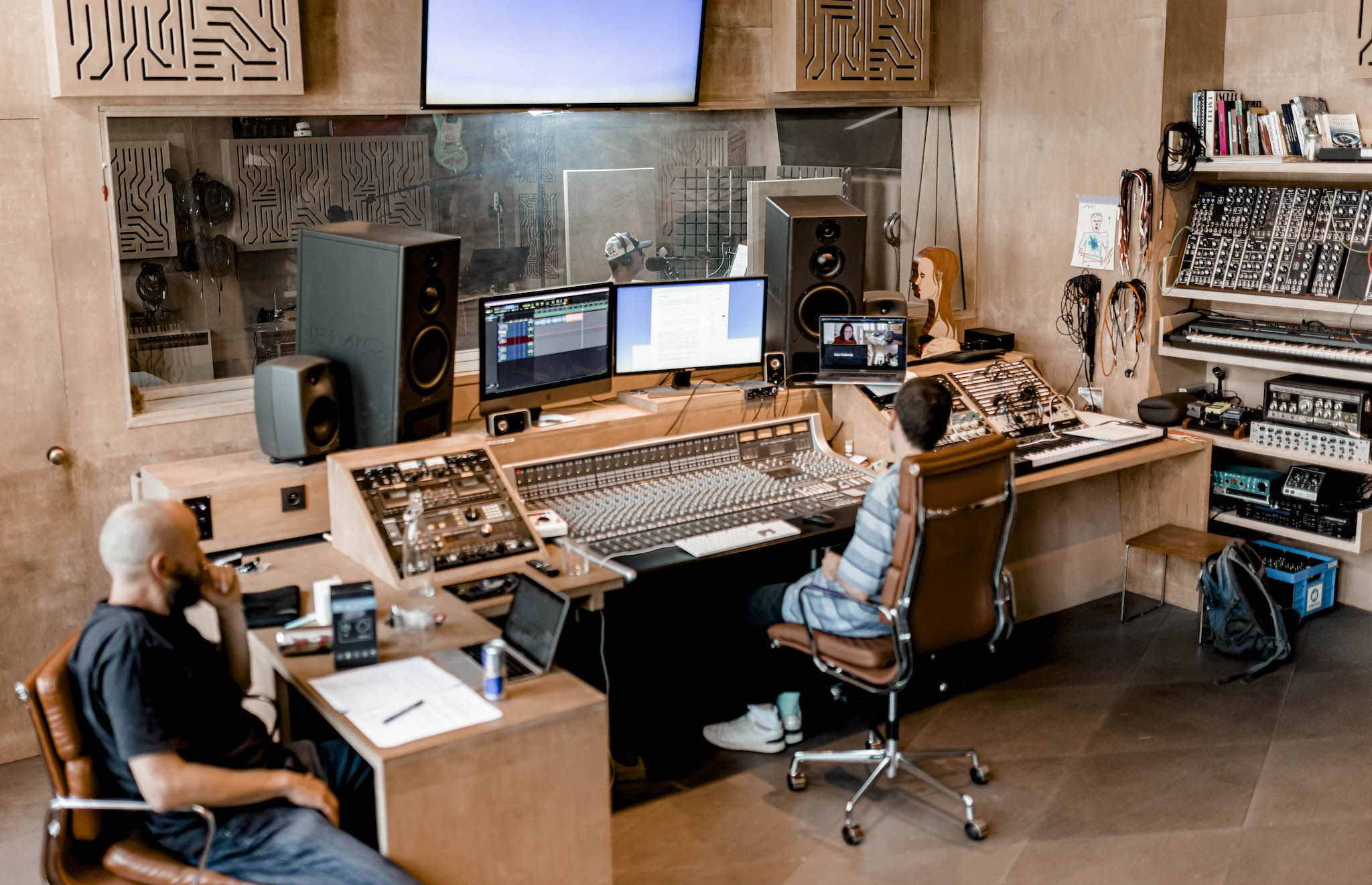 Podcast promotion in the wild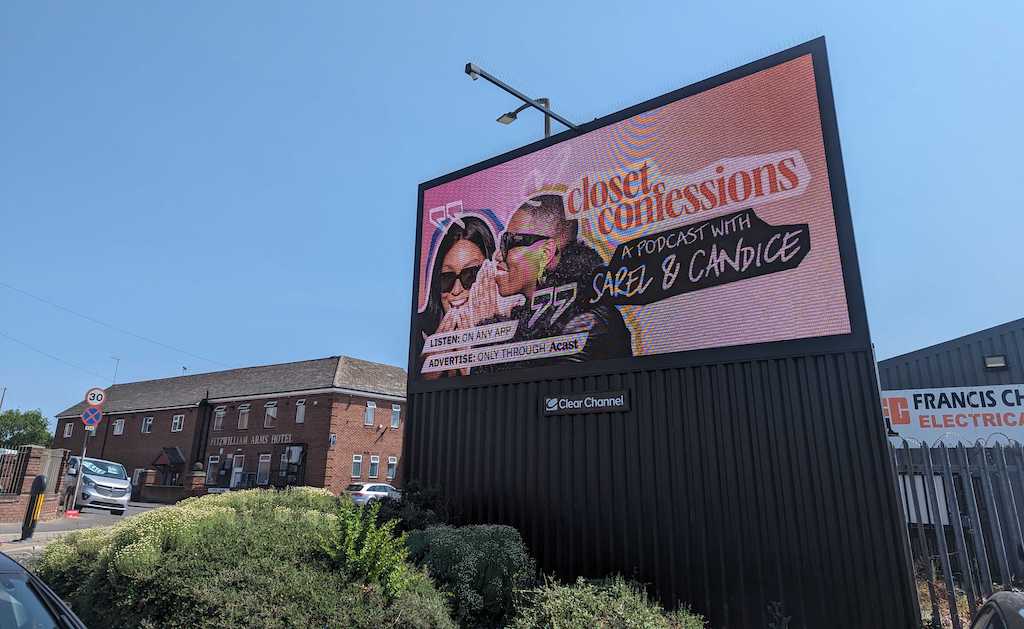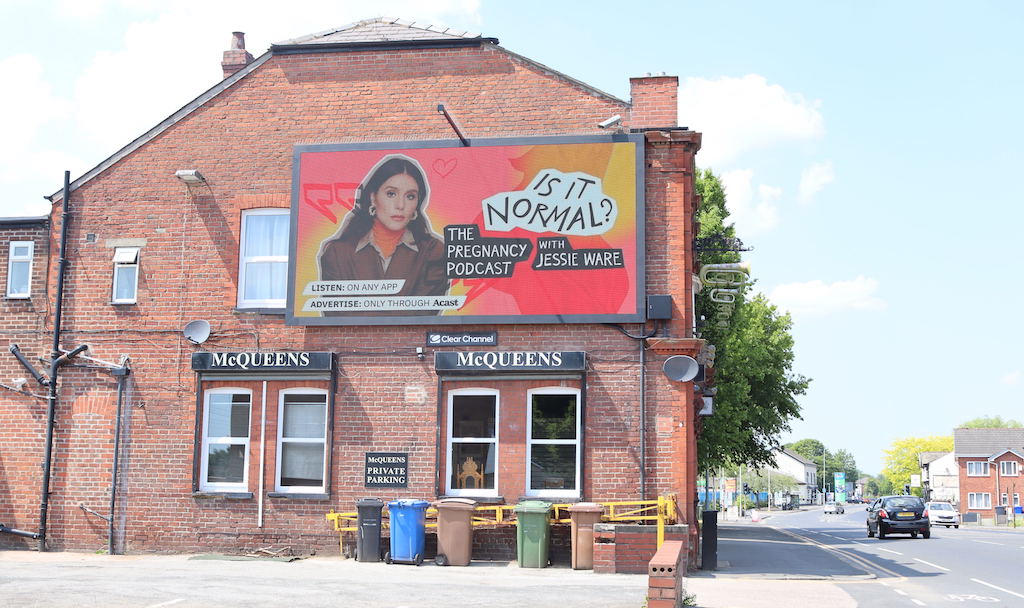 On 220 sites this week across the UK, Acast is promoting "the best of our femalte fronted podcasts". The ads say "listen on any app; advertise only through Acast".
Acast
Podcast data for Jun 21
#1 in Apple Podcasts

SmartLess (Jason Bateman, Sean Hayes, Will Arnett)

Global News Podcast (BBC World Service)
#1 in Spotify

The Joe Rogan Experience (Joe Rogan)

RachReflects : Collective reflections on learning and living (Rachel Lim)
Over the last week, 208,814 podcasts published at least one new episode (down 101.1%). source
Events
Getting
the
five
latest
events
This section is continually updated. See more and add yours, free
Latest Jobs
This section is continually updated. See more and add your vacancies, free