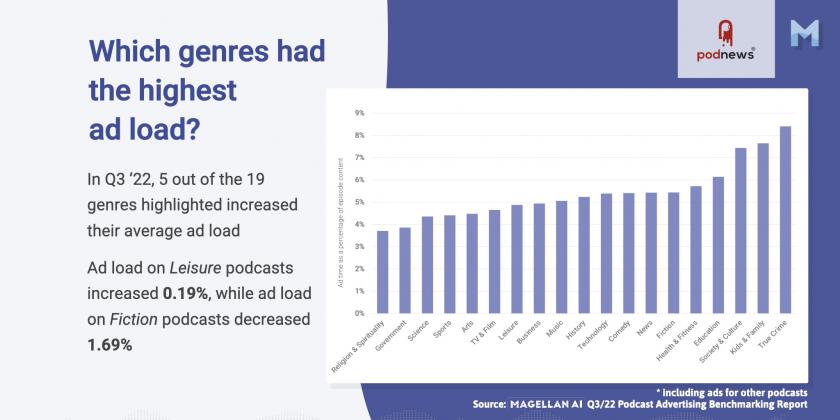 Podcast advertising continues to increase
LISTEN
· · Updated · 2.5 minutes to read
Tips and tricks
Podcast News - with CBC Podcasts

From CBC Podcasts
- #20 is:
True Dating Stories
Sometimes cupid is stupid. These messy, hilarious and unbelievable dating stories — told by the people who lived them — are guaranteed to make you feel better about your own love life.

The
That Peter Crouch Podcast
has
partnered with Peloton
. The show's branded segments see Peter Crouch's co-host, Chris Stark, immersed in the Peloton community to become as fit as a footballer. The 10-week plan, which includes a mix of Peloton class content such as cycling, strength, running, yoga and meditation, has been designed by Peloton instructor, Ben Alldis.

Courtney Kocak's
Private Parts Unknown
has hit episode 100, featuring guest Lola Jean, who is a world record holder for something, but we can't tell you what she is a world record holder in, because the email filters would stop you from getting this newsletter and we wouldn't want that. Indeed, we can't really tell you much about the podcast either, but
we can link to this press release, and that's fine for reading at work
. Congratulations for episode 100 anyway. Bring an umbrella.
Podcast data for Nov 1
Pod Events
Getting
the
five
latest
events
This section is continually updated. Data: Podevents. See more and add yours, free
Latest Pod Jobs
This section is continually updated. Data: Podjobs. See more and add yours, free