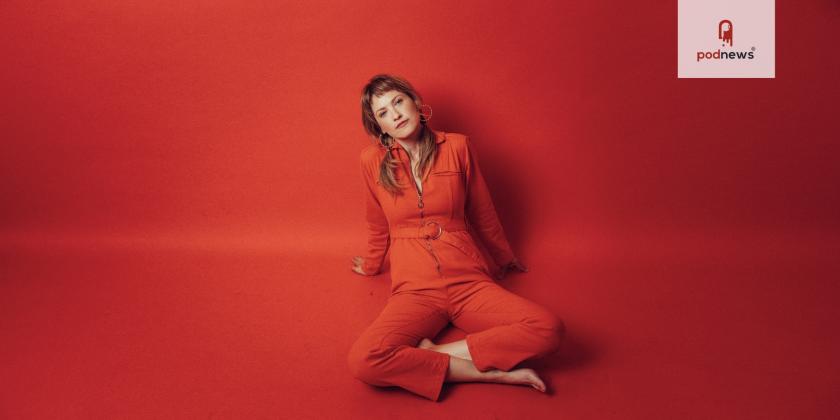 Sex Podcast Private Parts Unknown Celebrates Its 100th Episode
Press Release ·
The Private Parts Unknown podcast has published its 100th episode, celebrating this milestone with a world-record-holding guest: Lola Jean, a sex educator, fetish wrestler, and the two-time world record holder (as far as she and sex researchers are aware) for volume squirting. Lola Jean even bested science by 50 percent in her latest endeavor.
Private Parts Unknown is a Bourdain-style podcast exploring sex, love, relationships, gender, and seductive subcultures around the world. The show has over 1.5 million downloads to date and has been featured in Business Insider, Men's Health, and more.
Host Courtney Kocak started the podcast in 2016 when she and her best friend were frustrated with online dating. It was initially called Reality Bytes. In 2019, after four seasons, it evolved into Private Parts Unknown when she and then-co-host Sofiya Alexandra landed a week-long residency in Helsinki, Finland. The name is a nod to Anthony Bourdain's TV show Parts Unknown, but instead of using food as a lens to discover a culture, the Private Parts Unknown podcast uses love and sexuality.
So far, the Private Parts Unknown podcast has released three travel series based on trips to Helsinki, Finland; Mexico City, Mexico; and Tokyo, Japan. In October, Kocak published an essay in Cosmopolitan entitled "My Tokyo Happy Ending Massage Changed Everything I Thought I Knew About Sex and Pleasure," inspired by the trip to Japan.
When at home in Los Angeles in between trips, Kocak is joined by expert guests for hilarious, sex-positive conversations, destigmatizing everything from abortion to Ashley Madison, polyamory to PMDD, sex work to Shibari, and more. Abortion is a topic of particular interest given the timely threat to reproductive rights in the United States. Private Parts Unknown has released nine episodes about abortion and is gearing up for an "Abortion in Post-Roe America" series in 2023.
Private Parts Unknown is available on all major podcast platforms. Follow the show on Apple Podcasts and Spotify, or search "Private Parts Unknown" on your favorite podcast app. Subscribe to privatepartsunknown.substack.com for updates and exclusive content. You can also connect with the show via @privatepartsunknown on Instagram and @privatepartsun on Twitter.
Courtney Kocak is an LA-based writer, podcaster, and comedian. She's the creator and curator of the popular Podcast Bestie newsletter. In addition to Private Parts Unknown, Kocak hosts another podcast, The Bleeders, about book writing and publishing. She's produced podcasts for PayPal, Girlboss, the Bella Twins, and more and won an LA Press Club award for the KCRW story she reported about Maebe A. Girl. Her other bylines include The Washington Post, LA Times, BUST, Bustle, and InsideHook. Check out her website for more: courtneykocak.com.
Listen
This is a press release which we link to from Podnews, our daily newsletter about podcasting and on-demand. This is reprinted verbatim; we may rewrite headlines and descriptions.
This page contains automated links to Apple Podcasts. We may receive a commission for any purchases made.