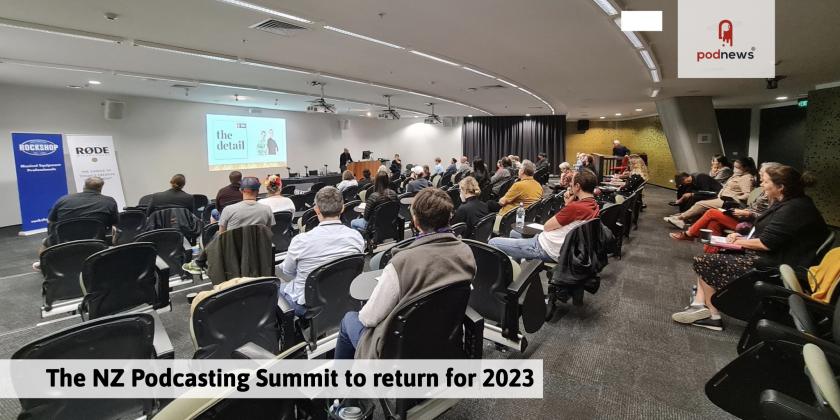 The NZ Podcasting Summit to return for 2023
LISTEN
· · 4.2 minutes to read
The New Zealand Podcast Summit has announced its second year's sessions. An annual hui for Aotearoa's podcasting community, this year it's scheduled for Saturday May 13 in Auckland. Speakers will include RNZ's Tim Watkin, the Head of Funding at NZ On Air, Amie Mills, and The Spinoff's head of podcasts, Jane Yee. Tickets are available.

Seven audio workers have been laid off by Vox Media, reports Vox Media's Hot Pod, including the team producing Cover Story. Vox Media declined to give exact figures. Around 130 people were laid off in total, or 7% of the workforce. Spotify is also to cut staff this week, according to Bloomberg.

Elsewhere, Google cut 12,000 jobs (6%), joining Microsoft's 10,000 layoffs (5%), Facebook's 11,000 (13%), Salesforce's 8,000 (10%), and Twitter's 3,700 (50%).

Data: Prisa Audio made its first Up Front presentation on Friday. The company claims it is the world's second-largest audio streaming company, and ranks #1 in the Spanish language. The release contains a number of data points; its ad revenue grew 43% over the previous year.
The Tech Stuff - with RSS.com
Podcast News - with editaudio
Podcast data for Jan 23
Pod Events - with Radiodays Europe 2023
Getting
the
five
latest
events
This section is continually updated. Data: Podevents. See more and add yours, free
Latest Pod Jobs
This section is continually updated. Data: Podjobs. See more and add yours, free