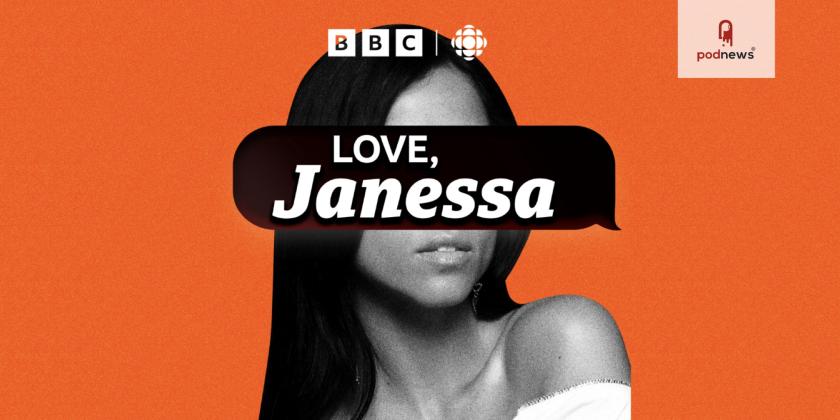 BBC World Service and CBC Podcasts Unveil New True Crime Podcast for 2023 – Love, Janessa
Press Release · London, UK · via BBC ·
Behind every catfish, there's the bait. The BBC World Service and CBC Podcasts today announced the launch of the new original true crime podcast, Love, Janessa premiering 23 January 2023 on BBC Sounds, CBC Listen and on most podcast apps. Hosted by journalist Hannah Ajala and produced by Antica Productions and Telltale Industries, the eight-part series delves into the murky world of online romance scams to find an adult entertainment star who is the unwitting human face of a digital con. Her name is Janessa Brazil. Her stolen images are being used as part of global catfishing schemes. Who is she? Does she have any idea that her photos are being used in this way? Who are the victims, and why do they fall for the fraudsters' lies?
The investigation takes listeners from the UK to Italy, West Africa and the United States. The scammers are using Janessa's image to steal the hearts of their victims and take their money, but how do the catfishers get away with it? Hannah investigates how and why Janessa's images have been misused to con people out of so much money – sometimes hundreds of thousands of dollars – and speaks to victims who have fallen prey, as well as individuals who run romance scams for a living.
Arif Noorani, Director of CBC Podcasts said: "Love, Janessa – the first in our collaboration with the BBC World Service – exemplifies best-in-class when it comes to reporting, storytelling and overall sound design. This world-spanning, in-depth investigative series is a clear demonstration of our commitment to rich narrative storytelling and creating work for global audiences. We're excited for people to listen!"
Jon Manel, Podcast Commissioning Editor, BBC World Service, said: "In this immersive, 'unputdownable' investigative podcast, Hannah Ajala draws in listeners, taking them down one unexpected path after another and explores the many layers of a serious and growing online crime. We are collaborating with CBC Podcasts with three big shows for 2023 - starting with Love, Janessa - and it's been fantastic working with Antica and Telltale on this important, insightful and often jaw-dropping story."
The first episode drops on 23 January 2023. It will be available on BBC Sounds, CBC Listen and on most podcast apps. It will also be broadcast as a radio series on the BBC World Service, from 1 February 2023.
Listen
This is a press release from BBC which we link to from Podnews, our daily newsletter about podcasting and on-demand. This is reprinted verbatim; we may rewrite headlines and descriptions.
This page contains automated links to Apple Podcasts. We may receive a commission for any purchases made.