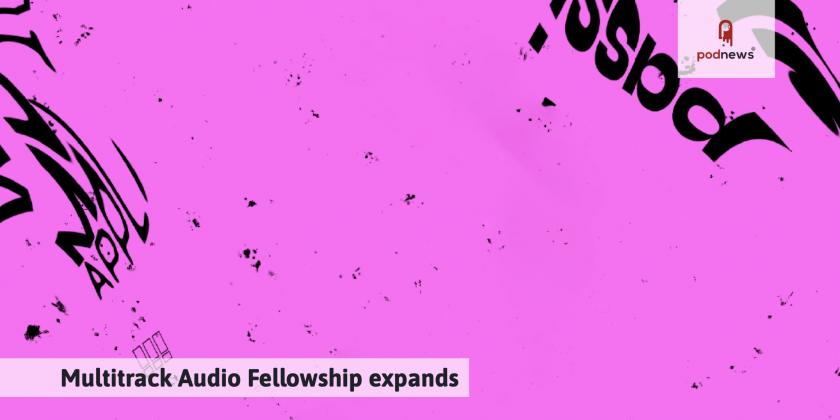 Multitrack Audio Fellowship expands
LISTEN
· · Updated · 3.6 minutes to read
Exclusive: A major UK initiative for diversity in the audio industry, the Multitrack Audio Fellowship has announced it is to return this year, with a number of new host companies. Fellows will be paid a Living Wage, gain hands-on experience in a demanding production environment; have the chance to learn from peers in the radio and podcasting industries; and be given the opportunity to compete for several professional commissions. Open to those at a disadvantage because of race, disability or socioeconomic background, you can apply now; fellowships will be offered in London, Manchester and Edinburgh.

New host production companies for the Multitrack Audio Fellowship include Vespucci, Bespoken, Novel and Story Glass who join returning host companies Reduced Listening, Loftus, Whistledown, We Are Grape, Audio Always and Absolutely.

Fountain is giving away free money for podcast listeners. The Lightning-enabled podcast app is giving every new user 1,000 sats in their account - for them to share with podcasts they enjoy listening to. (We'd recommend Podnews, or perhaps Podland). (Here's where to enable your podcast for Lightning payments).

Kate Tellers, a senior director and co-author at The Moth, is this week's curator for the EarBuds Podcast Collective. Stories Of Indelible Women contains five podcast episodes to listen to. You should be subscribing to EarBuds, we'd suggest.
Thank you to Audacy for helping Podcorn, Pineapple Street Studios and Cadence13 return as Gold supporters. We're grateful for your support.
The Tech Stuff - with RSS.com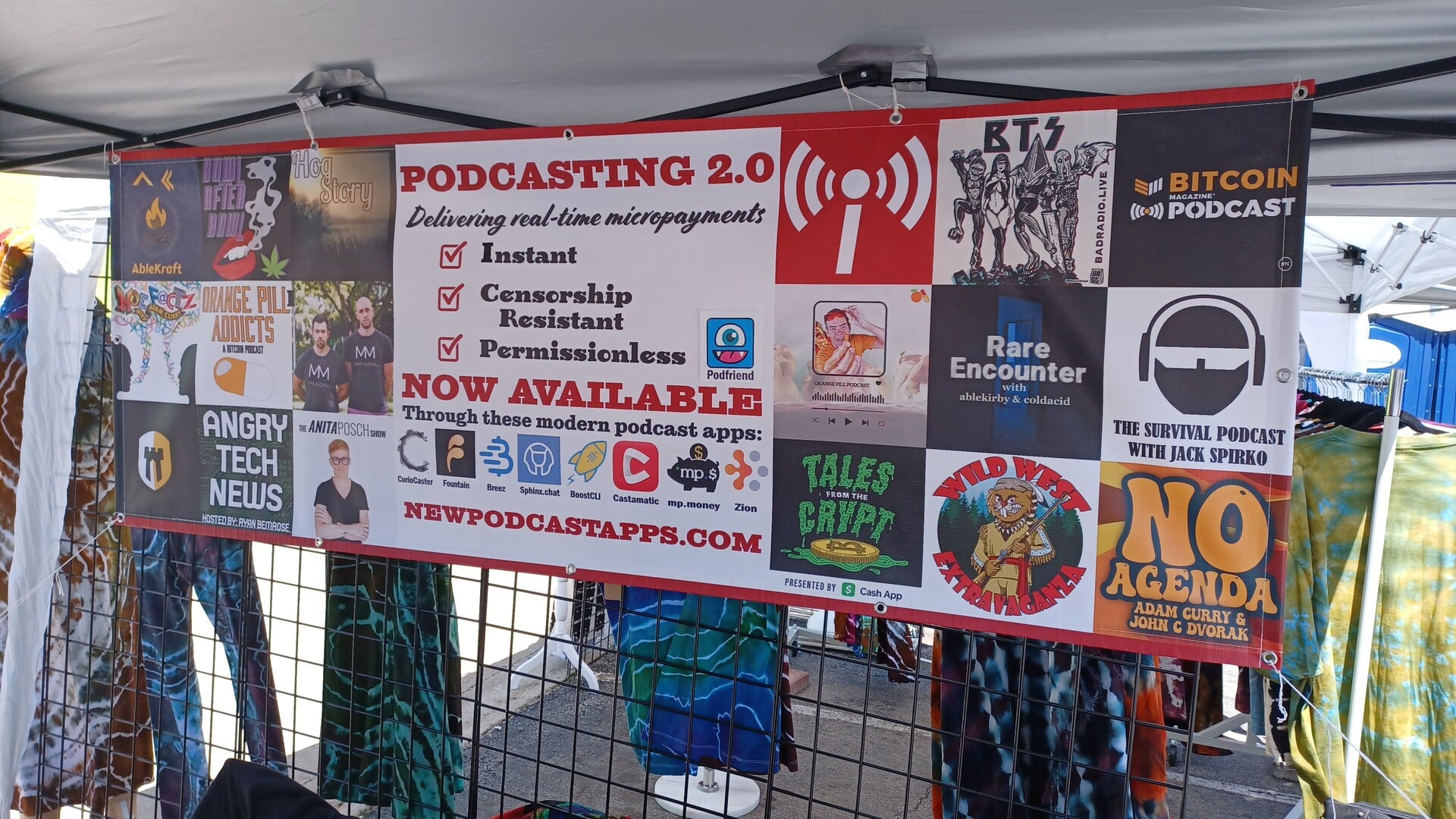 Tips and tricks - with SoundStack
Podcast News - with Acast

From Acast:
Think you might be in a cult? Want to know the signs? Join Sarah Edmondson and Anthony "Nippy" Ames to talk about things that are…
A Little Bit Culty
. Or in their case: a whole bunch of culty.

Audio comedy adventure game podcast
Adventure in Atacama
launches today from Studio Ochenta: available in English and in Spanish (called
Azafata en Atacama
). The show allows listeners to interact with the story by choosing their own path after each episode - and is claimed to be the first to create an interactive audio experience in multiple language versions. The show also features Hindi, Japanese, Portuguese and a language invented especially for the podcast, Babelle.

Calm History
offers the chance to get educated while you get sedated. A solo indie release, we're promised calmly narrated history to distract and relax your overactive mind. Can someone really get relaxed while listening to the story of the sinking of the Titanic? Find out in the second episode; it launched last week.
Pod Events
Getting
the
five
latest
events
This section is continually updated. Data: Podevents. See more and add yours, free
Latest Pod Jobs
This section is continually updated. Data: Podjobs. See more and add yours, free
Comments via boostagram
To send us a comment, listen to this episode on a supported podcast app, and send a message using a "boost". It will appear here within ten minutes.