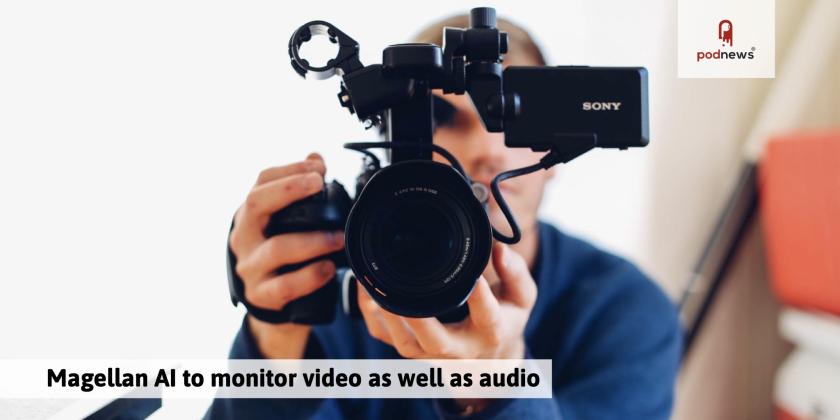 Magellan AI to monitor video as well as audio
LISTEN
· · 3.8 minutes to read
Ausha has launched Ausha PRO, specifically designed for professional creators of branded podcasts.

Ausha

Launched earlier this month, Scribbler is a tool that produces summaries of podcasts.

The Verge writes a feature article: Spotify's podcast plan is going off the rails.

The Verge

Black-owned podcast app Hayti has signed a partnership deal with the Black Podcasters Association.

Hayti

Patreon has announced a Free Membership tier, allowing creators to welcome fans to their communities, share any kind of creative work directly with them and get insights into their most engaged audience. Additionally, a new Commerce tool allows creators to sell digital products.

Apple Podcasts for Creators has now been localized in six additional languages. In addition to English, the site is now available in French, German, Japanese, Korean, Spanish, and Traditional Chinese.

Apple Apple Podcasts

There's a new podcast studio in Saratoga NY, USA. It was opened with a ribbon-cutting ceremony yesterday.

Fans of corporate jargon rejoice: audio and podcast player owner Auddia has issued a corporate update after the company "executed two non-binding LOIs with its buyside M&A strategy". There's plenty more of that in the press release, including upcoming de novo MAU growth data, and promises to reduce current burn.
Moves and hires
Tips and tricks
Podcast News
Podcast data for Jun 22
#1 in Apple Podcasts

Scamanda (Lionsgate Sound)

Scamanda (Lionsgate Sound)
#1 in Spotify

The Joe Rogan Experience (Joe Rogan)

The Joe Rogan Experience (Joe Rogan)
Over the last week, 207,802 podcasts published at least one new episode (down 101.7%). source
Events
Getting
the
five
latest
events
This section is continually updated. See more and add yours, free
Latest Jobs
This section is continually updated. See more and add your vacancies, free