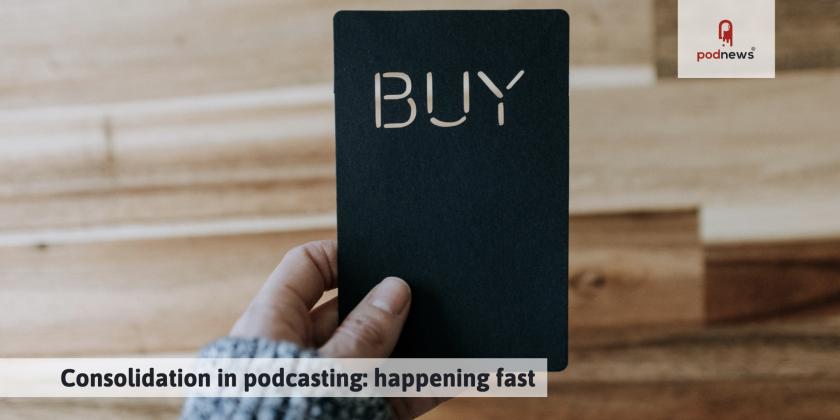 Consolidation in podcasting: happening fast
LISTEN
· · 2.3 minutes to read
Podcasting is consolidating fast, according to Edison Research's Tom Webster. If you wanted to reach 50% of all weekly podcast consumers a year ago, you would need to have advertised on the top seven podcast networks. But after considerable acquisition of big independent shows in the past twelve months, you can now reach 50% of weekly listeners if you buy advertising on just four podcast networks, he says.

Who are they? Webster didn't spell those out in his post, but here's the data, released last month. The four biggest, now reaching 50% of all weekly podcast listeners, are SXM Media, Spotify, iHeartRadio and NPR.

Just 1.1% of active podcasts in 2021 had transcripts, according to new data; and far fewer for non-English shows. The transcript tag is a relatively simple part of the new podcast namespace, but in spite of accessibility laws in most countries mandating them, no podcast app with more than 1% of the market supports in-app transcripts. SiriusXM was sued in December last year for not supplying them.

Vizzy has been launched in beta - new podcast software that allows creators to enrich their episodes with visuals and interactive features. A demo app is available now, and a portal for publishers.
The Tech Stuff - with RSS.com
Pod Events - with The Podcast Show 2022
Getting
the
five
latest
events
This section is continually updated. Data: Podevents. See more and add yours, free
Latest Pod Jobs
This section is continually updated. Data: Podjobs. See more and add yours, free