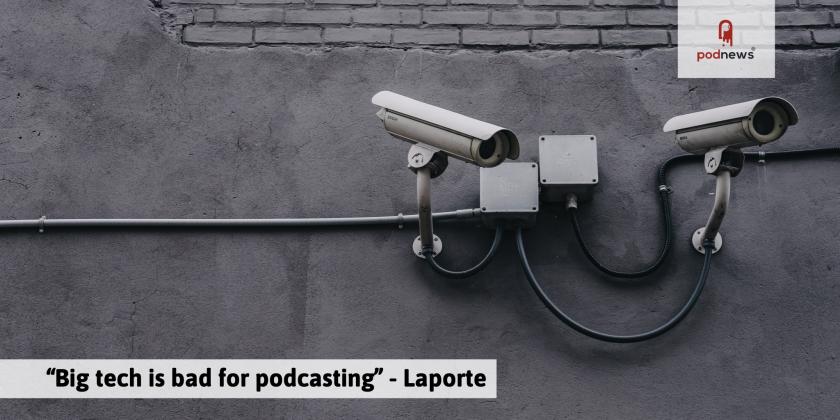 "Big tech is bad for podcasting" - Laporte
LISTEN
· · 2.6 minutes to read
Companies like Spotify and Amazon are "ultimately bad for podcasting," according to "Chief TWiT" and longtime podcaster Leo Laporte. Speaking in today's Podnews Weekly Review, he says: "Their complete model is to get you to listen in their app so that they know everything about you. They know exactly what you listen to, when you listen to it, how many times you listen to it, and which ads are listened to, and they want to sell that information … Advertisers foolishly, I think, want that information." You can hear his interview in full.

SiriusXM released its financial results for 2022. Off-platform ad revenue was up 34% to $475mn for the year, "with podcasting driving most of this growth". Overall results for the company were mixed; Pandora saw 9% fewer monthly active users.

The Podnews Report Card is back for 2023, with your chance to be heard. We present and share this feedback to the large platforms, and it helps all of us improve. Please join your colleagues and fill in the Podnews Report Card today.
Tips and tricks - with Podcast Movement Evolutions
Podcast News

In a distant future, long after the apocalypse was forgotten and the history of civilization lost, three adventurers embark on a quest that could save the world. Created by Michael Freiberg,
Intra Quest
launches today: a "quirky fantasy-adventure scripted fiction podcast". It's made in 3D audio, and is a production of iHeartRadio and Astrum Media.

False Profits: Hillsong
is
new today from Storyglass and iHeartPodcasts
, looking at Hillsong, the global megachurch favoured by the former Prime Minister of Australia, Scott Morrison, among many others. The podcast focuses on the rise and fall of the church's founder, the many scandals of the church, and stories of submission, exploitation, and discrimination.

On Being with Krista Tippett
returns for a new season - exploring the transmuting of high conflict to good conflict, the birthright of creativity and the science of awe. The show's first guest is actor Nick Offerman.
Podcast data for Feb 3
Pod Events - with Radiodays Europe 2023
Getting
the
five
latest
events
This section is continually updated. Data: Podevents. See more and add yours, free
Latest Pod Jobs
This section is continually updated. Data: Podjobs. See more and add yours, free