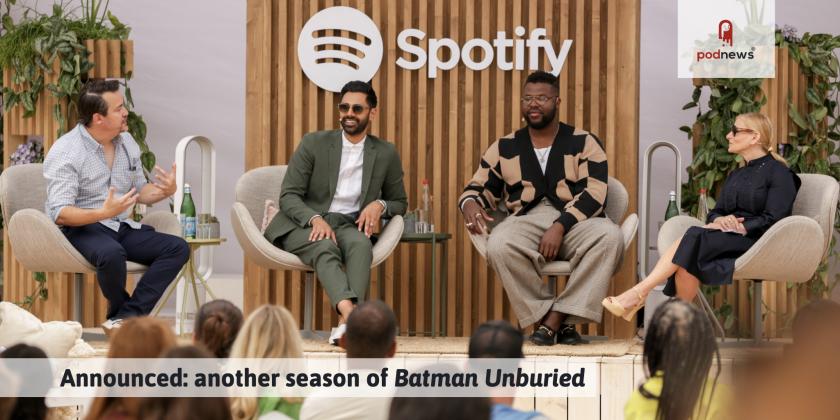 Announced: another season of Batman Unburied
LISTEN
· · Updated · 4.3 minutes to read
SECURITY ADVISORY: If you are a podcast host or directory, and have any redirects or links pointing to panoply(dot)fm feeds or websites, we would suggest removing them to protect your visitors (and your SEO). Spotify, which now owns Panoply - now known as Megaphone - allowed this domain name to lapse earlier this year, and it has been purchased by a company that hosts viruses and malware. We've removed all links.
Spotify has announced that there will be a season two of Batman Unburied. Speaking in a panel "live from Spotify Beach at the Cannes Lions International Festival of Creativity", Spotify's Chief Content and Ads Business Officer Dawn Ostroff (above, right) announced that a second series had received a greenlight from the company. The first season was made available on May 3 in nine languages, and quickly hit the #1 spot in eleven markets for more than two weeks. Ostroff described podcast storytelling as "an incredible experience - calling upon each person to be more engaged".

iHeartMedia was also at Cannes, "on the iHeart Yacht". Topics covered were diversity and representation, LGBTQ+ visibility and NFTs in media, launching its first NFT-hosted show; while at a party, Sam Smith sang and Paris Hilton did an exclusive DJ set (not that exclusive, though, eh, Podcast Movement Evolutions attendees?)

Acast+ has announced an integration with Facebook. It allows Acast+ subscribers to offer members-only Facebook groups, as a launch partner of new Facebook functionality. Patreon offers a similar integration with Discord.
Tips and tricks - with RedCircle
Podcast News - with Post Script Media
Podcast ads in the wild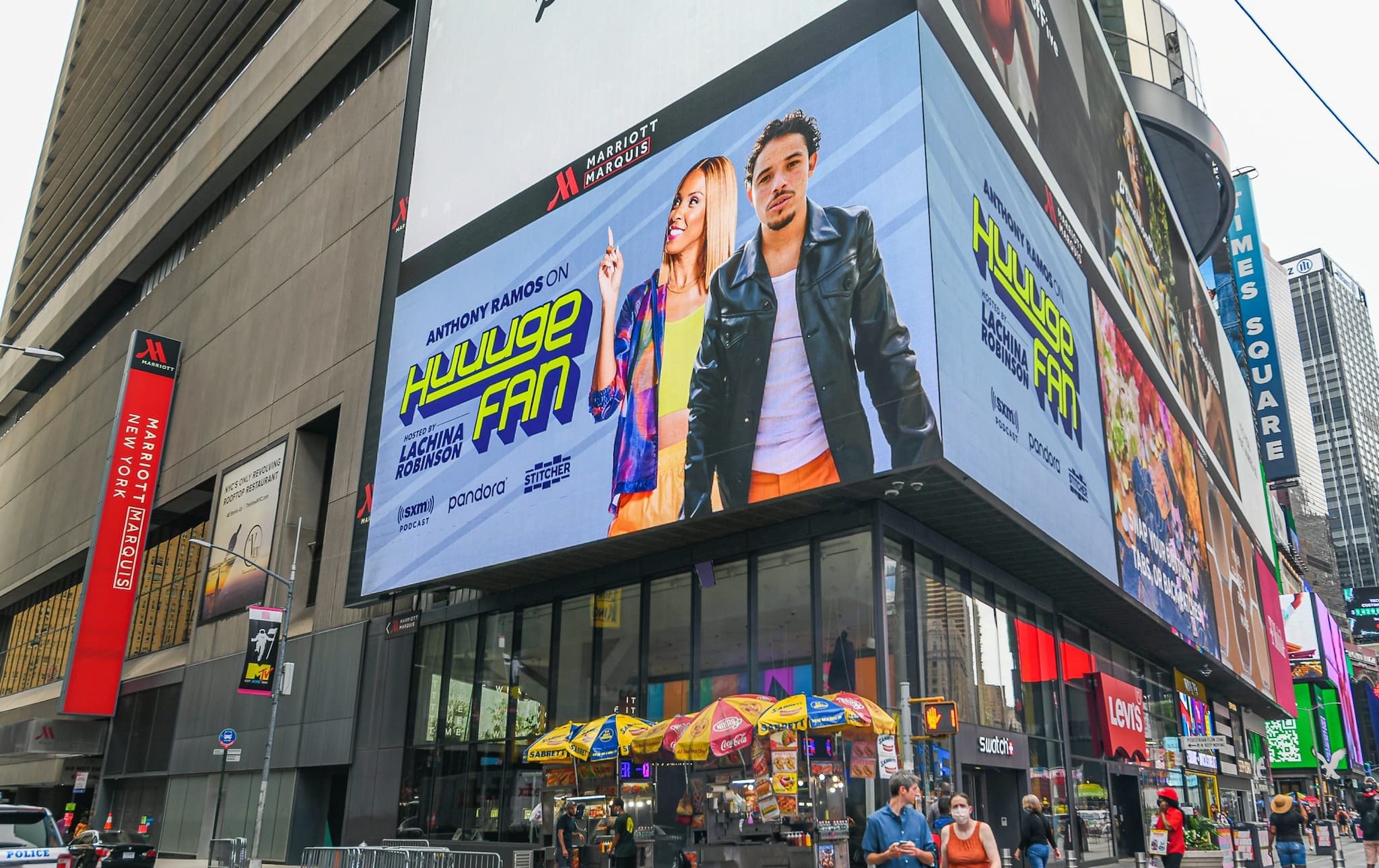 Podcast advertising helps grow the whole medium - so if you've spotted any, just hit reply and send us a nice picture.
Number one for podcasts - Jun 23
Pod Events - with The Creators, from Sounds Profitable
Getting
the
five
latest
events
This section is continually updated. Data: Podevents. See more and add yours, free
Latest Pod Jobs
This section is continually updated. Data: Podjobs. See more and add yours, free