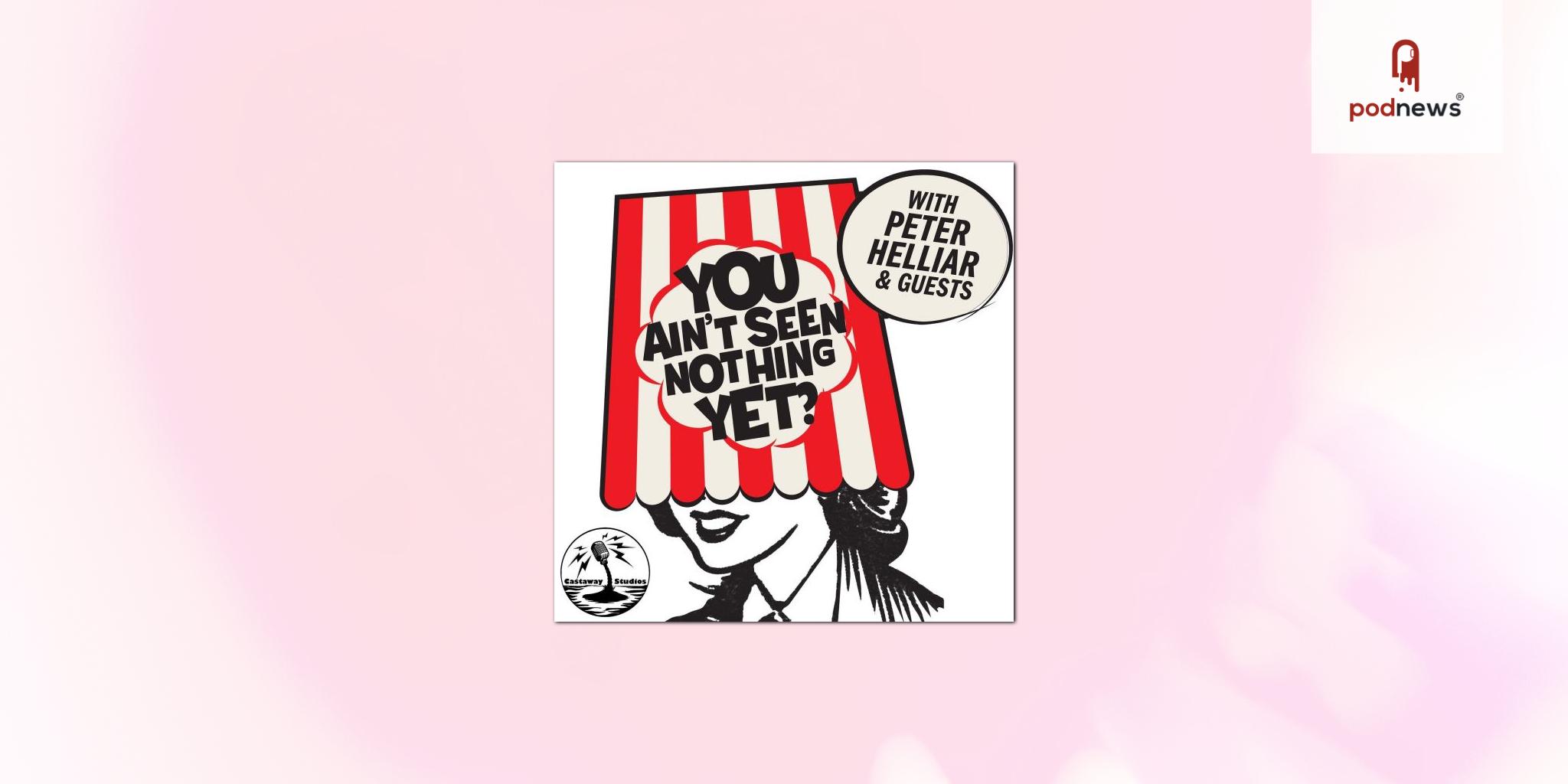 Pete Helliar's You Ain't Seen Nothin' Yet joins ARN's iHeartPodcast Network Australia
Press Release · Melbourne VIC, Australia ·
Australia's leading podcast network, ARN's iHeartPodcast Network Australia, announced today it has added You Ain't Seen Nothin' Yet with comedian Peter Helliar to its robust line-up of podcasts.
You Ain't Seen Nothin' Yet features Peter Helliar chatting to celebrity movie lovers about classic and beloved films they haven't quite got around to seeing… until now. Listen as comedian and KIIS FM's 3PM Pick Up host Kate Langbroek experiences Fight Club for the first time; fellow The Project host Waleed Aly watches an all-time classic, Star Wars; comedian Wendy Harmer sees The Karate Kid; award-winning actor Jackson Tozer enjoys The Terminator and many more.
Peter Helliar said: "You Ain't Seen Nothin' Yet has been a labour of love. I have had a lifelong love affair with movies despite significant gaps in my filmography. To experience films for the first time such Butch Cassidy & The Sundance Kid, Gone With The Wind and Beetlejuice with mates has been such a thrill. I'm stoked the team at ARN have taken this podcast into their movie-loving hearts. I can't wait to continue this adventure with them."
ARN's Head of Digital Audio, Corey Layton, added: "iHeartPodcast Network is committed to delivering the best content in every genre, and we are thrilled to add You Ain't Seen Nothin' Yet to our comedy slate. Pete is one of the country's most loved comedians and brings his trademark humour, not to mention a huge line-up of celebrity guests, to this hilarious movie podcast."
You Ain't Seen Nothin' Yet joins iHeartPodcast Network Australia's growing slate of comedy podcasts, including Somehow Related with comedians Glenn Robbins and Dave O'Neil, and the just released fifth season of the world-famous The Ron Burgundy Podcast with Will Ferrell.
You Ain't Seen Nothin' Yet is available via the free iHeartRadio app or wherever you get your podcasts.
Listen
This is a press release which we link to from our daily newsletter about podcasting and on-demand. This is reprinted verbatim; we may rewrite headlines and descriptions.
This page contains automated links to Apple Podcasts. We may receive a commission for any purchases made.