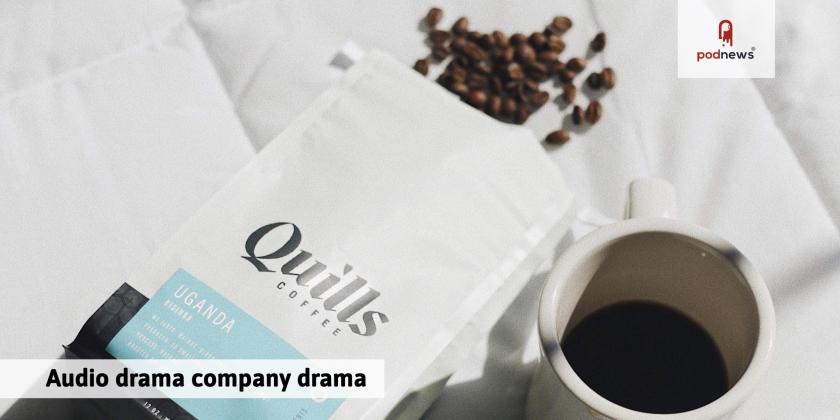 Audio drama company drama
LISTEN
· · Updated · 2.6 minutes to read
Podcast producer Newton Schottelkotte has published a set of allegations about audio drama company Rusty Quill, accusing the company of mismanagement, writing contract terms that are creator-unfriendly, and of worker exploitation. Some people, citing the article, have cancelled their Kickstarter pledges for an upcoming Rusty Quill show; though the amount cancelled appears represent just over 1% of the total.

After we contacted the company, Rusty Quill CEO Alex J Newall gave Podnews a statement. In part, he says the article is "full of provable factual inaccuracies", noting that "its writers include individuals that hold senior positions at competitor companies that stand to monetarily gain from a reputational attack". A disclosure of Schottelkotte's freelance role at audio drama producer Fable & Folly was only added after initial publication; the named editors of the piece have not disclosed their affiliations.
Tumblr appears to be where much of the discussion is on this. User "eliias-bouchard", named after a character in a Rusty Quill podcast, has compiled reactions from Rusty Quill producers and others to the article.

After all this, how should we attract new listeners to audio drama? Lindsay Harris Friel writes what developers and creators can do.

If you want to support an audio drama, the Kickstarter for Hearthbound: An Untelling of the Odyssey goes live today. It aims to raise $10,000 to cover production costs (and the split of how that works is published in the Kickstarter page). A queer musical audio drama podcast set in a post-apocalyptic Great Basin, the show is directed by Jack Calk (Static Man in Archive 81), written by Jo Chiang (The Other Violet in The Strange Case of Starship Iris), music directed by Ginger Dolden (Jimmy Kimmel Live!), and sound designed by Anna Kelly Rodriguez (Unwell).
The National Press Club and the NYF Radio Awards are celebrating a new award, which a podcast could win: The National Press Club Award will be awarded on Apr 18 at the NAB Show.
Pocket Casts appears to have slowly rickrolled us in the Apple App Store. BOOO!
Podcast News - with Campaign Legal Center



Podcast data for Dec 13
Pod Events - with Podcast Movement Evolutions
Getting
the
five
latest
events
This section is continually updated. Data: Podevents. See more and add yours, free
Latest Pod Jobs
This section is continually updated. Data: Podjobs. See more and add yours, free