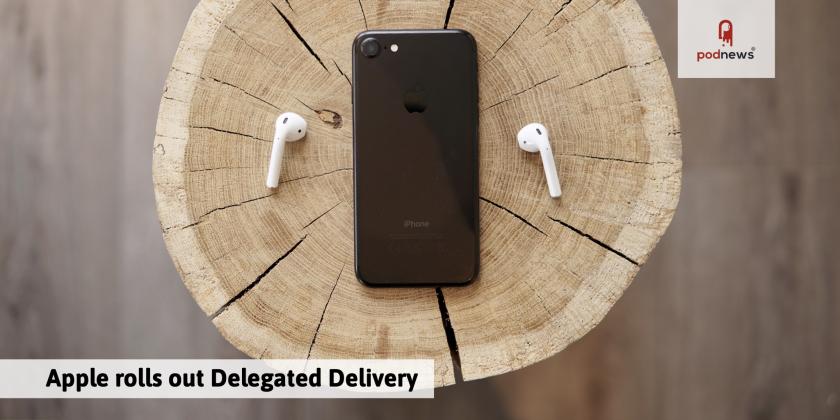 Apple rolls out Delegated Delivery
LISTEN
· · 3.4 minutes to read
Later today, Apple Podcasts will announce the launch of Delegated Delivery (beta), allowing creators to publish Apple Podcasts Subscriptions content directly from their participating hosting provider dashboard. Blubrry, Libsyn, Triton Digital's Omny Studio and RSS·com are the first to offer the service: Acast, ART19, Buzzsprout and other providers will follow. Creators can still upload subscriber audio directly to Apple Podcasts Connect.

Value-for-value enabled podcast app Fountain has had a major update, adding an "activity feed" for enhanced discovery, and an integration allowing you to reward podcasters directly using your credit card. (Our Editor is an advisor.)

The UK's Pod Bible magazine has revealed the winners of its fourth annual Pod Bible Polls.
Moves and hires
After finishing up with News Corp last year, audio and podcast producer Tiffany Dimmack is now working freelance.
Tips and tricks - with Podcast Movement Evolutions
Fathom .fm is the AI podcast player from the future
Paid content
On Fathom, podcast fans enjoy a next-generation podcast listening experience, with captions, transcripts, chapters, and even the ability to create custom clips for saving and sharing their favorite moments. What's more, Fathom allows listeners to search INSIDE podcasts, surfacing hidden moments ready to like, save, and share.
If you're a podcast creator, claim your podcast and start your viral adventure. Check out Fathom's revolutionary new podcast experience today: Click here to learn more.
Podcast News - with editaudio
Podcast data for Jan 10
Pod Events - with Radiodays Europe 2023
Getting
the
five
latest
events
This section is continually updated. Data: Podevents. See more and add yours, free
Latest Pod Jobs
This section is continually updated. Data: Podjobs. See more and add yours, free